What Is Corporate Identity Management?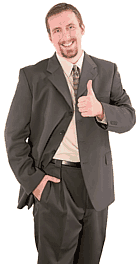 Corporate identity management is a broad term used to identify the various strategies employed to oversee and direct factors that impact the identity of a company, both internally and externally. This means that the identity management effort not only has to do with the cultivation of a viable corporate culture that lends itself well to the interests of the company, but also to how the company is perceived by its peers in the industry. Corporate identity management also has to do with presenting the business and its products to consumers in a way that motivates customers to perceive the company in a positive light.
As an internal process, corporate identity management will often focus on creating an internal flow of communication that makes it possible for employees at all levels to actively participate in moving the business forward. This will mean arranging an organization so that employees can exchange information that helps in the production process and improves conditions on the job. Companies who are involved in creating the right type of culture for employees often motivate employees to perceive the business in a positive light, which in turn can help increase productivity.
Within the business community, corporate identity management is often focused on cultivating an image or identity that leads others to see the business as a valuable part of the industry. If the company is known for manufacturing quality products, being an innovator that routinely meets and exceeds industry standards, and is known for honesty and integrity in its business dealings, vendors and others will be more interested in being associated with the business in some manner. This type of identity building can also be important when attempting to secure venture capital, a line of credit, or other financial support, since lenders are more willing to work with companies that possess a positive reputation.
With consumers, the process of corporate identity management often focuses on a combination of providing goods and services that consumers consider of high quality, as well as inspiring confidence among those customers. Public relations campaigns coupled with excellent customer service, products that perform well and hold up well to regular use, and even pricing that consumers find compatible with the goods and services offered are all part of the strategy. By creating and maintaining a positive identity among consumers, the chances of retaining current customers remains high, while also opening doors with prospective customers who are already familiar with the reputation of the business.


Businessman giving a thumbs-up