What Is an Attendant Console?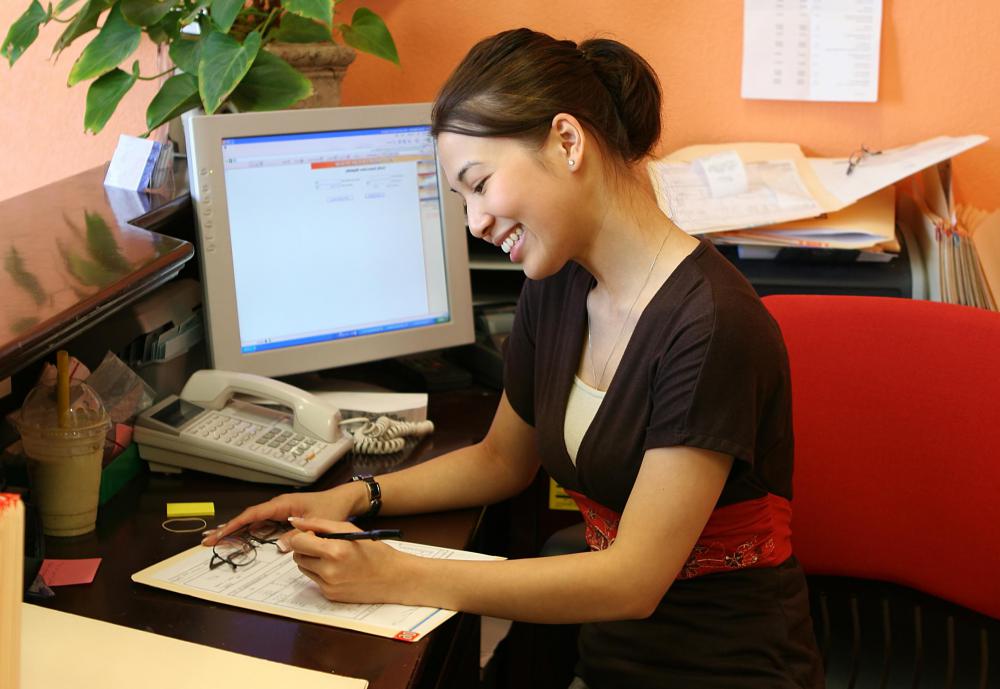 An attendant console is an interface used by a receptionist or clerk to route incoming calls. Many phone systems use automation for this function with an auto-attendant, but some companies prefer to have a live human as the first point of contact for potential customers. Others may be too small to pay for an automated system and need their secretarial staff to be able to handle incoming calls. The size and complexity of an attendant console can vary.
When a call comes in to a central exchange like a receptionist's desk, the receptionist can answer and determine the nature of the call to find out where it needs to go. Some receptionists can handle basic questions to clear calls quickly, which can reduce the call load for other personnel. If the person who answers the call cannot handle it, it is necessary to turn to the attendant console to transfer it appropriately.
The attendant console tells the receptionist who is available. If someone is free, the receptionist can transfer the call, or may buzz that person's office to confirm that it is acceptable to forward the call. Receptionists can also transfer calls to voicemail, either by request or because someone is busy. Another option is parking, where the receptionist places the caller on hold to wait for a line to clear. Attendant consoles can also allow for patching into three way calls, conference calls, and so forth.
Historically, attendant consoles were physical consoles with buttons receptionists used to transfer calls and make other changes to the system. Some required manual switching, while others allowed a technician to program the system to route calls appropriately. Modern attendant consoles often take the form of computer software which the receptionist can use to control the phone lines. The software can also take over for automation when a receptionist is not available or the business is closed.
Rapid and appropriate routing of phone calls can be important for customer service. People who call a business may expect to be answered by a person, and forwarded through a system by live operators. The attendant console creates a mechanism for handling calls as quickly and efficiently as possible. It can also be useful for a receptionist who needs to keep tabs on who is in the office and what they are doing, as a computer system can allow workers to set a status like "out to lunch" or "in a meeting" which the receptionist can use to determine whether, and when, people are available.
Receptionists use attendant consoles to route calls.