What is an Advance Payment?
An advance payment is a sum of money that is provided in advance of the date that it is contractually due, or in advance of delivery of the products or services that the payment is intended to pay for. Such payments may be structured into a contract or offered to address a specific hardship situation. In some cases, the full amount due will be paid in advance, while in others, part of the money will be offered in advance and the other part will be paid later.
A common reason to offer an advance payment is because someone is in immediate need of funds that will be due even though the person has not yet earned them. Many authors are offered advances on their work to provide them with money to pay off debts and to live on while they finish their books. Likewise, it is not uncommon for an insurance company to provide part of a settlement in advance to help the customer recover more quickly. People can also arrange advances on paychecks and salary through their employers to address troubled economic circumstances.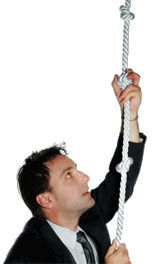 With certain types of contracts, an advance payment may be required. People are sometimes asked to pay in advance for some kinds of services and it is not uncommon for shippers to demand advance payment. This is intended to minimize losses. By collecting the money due up front, the shipper can be assured that the goods will be fully paid for. Advance payments can also be used to secure a deal by making it clear that the party with the obligation to pay intends to meet that obligation.
For some types of jobs, advances are provided on expenses. People who need to travel or engage in other activities that may cost money for work can be provided with an advance to cover those expenses. They are required to obtain receipts and provide a full report on how the money was spent when they return, along with submitting any leftover funds. This allows employers to send people out to perform tasks without requiring their employees to cover costs out of pocket.
When an advance payment is issued, documentation usually needs to be signed to indicate how much money was received and the purpose of the payment. If the payment settles an account in full in advance, this will be demonstrated on the documentation. Conversely, if it is the first payment in a series, the paperwork will show this and will indicate the balance due, and when it is due.
AS FEATURED ON:
AS FEATURED ON:

Man climbing a rope