What is a Credit Card Cash Advance?
A credit card cash advance is cash which can be accessed with a credit card. To get a cash advance, a credit card user swipes the card at an ATM, enters a personal identity number (PIN), and receives cash in exchange. Most consumer advocates strongly urge against getting a credit card cash advance, and people who need a source of ready cash should definitely consider alternative sources, as credit card cash advances come with a number of hidden strings.
Usually, a credit card statement will inform the consumer how much credit he or she has "available for cash." This is typically a percentage of the overall credit limit which can vary, depending on the consumer's credit score and other factors. To access the cash, the consumer needs to get a PIN from the credit card company. Many credit card companies also use "credit card checks," which work exactly like a credit card cash advance.
There are a number of problems with the credit card cash advance. The first is that the cash advance is usually accompanied by a high fee, and the interest rate on cash advances is higher than that for credit card purchases. Furthermore, many credit cards apply payments to lower interest balances first, which means that someone who is carrying a balance will rack up interest charges fast with a cash advance until the card is paid off.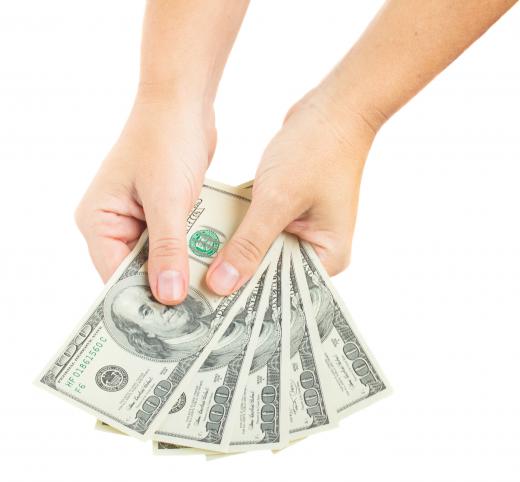 Often, the clock starts ticking immediately with a credit card cash advance. The cardholder has no grace period such as that available with purchases, with interest charges accruing as soon as the cash is taken out. In addition, the user may be charged an additional fee for ATM access from both the credit card company and the owner of the ATM, causing fees to accumulate quite rapidly. It is very easy to get into trouble with a credit card cash advance because of the high costs associated with it.
Most people take out a credit card cash advance because they need cash in a hurry, but they should remember that using a credit card to get cash is a way of spending cash which they do not have. If money is desperately needed for something, it is better to take out a personal loan from a bank, or to use a home equity line of credit. Borrowing from friends or parents is also an option which is preferable to using a credit card for cash.
AS FEATURED ON:
AS FEATURED ON:

By: Kreative Photography

The terms of a credit card spell out what is required for a cash advance.

By: neirfy

A cash advance is sometimes necessary in an emergency.

By: fotopak

Different credit cards offer different cash advance options.

By: WavebreakmediaMicro

Many cards will allow customers to get a cash advance from an ATM.