An actual loss is the total amount of the net loss that an individual or business experiences after taking into consideration all factors that have to do with a transaction. Rather than being a projection or estimate of the loss involved, an actual total loss is calculated using specific criteria and must involve the loss of actual cash, not simply losses posted on paper but not yet realized. This means that while an investor may lose money on shares of stock if the unit price of those stocks should drop, no actual loss occurs until those shares are actually sold and the investor fails to recoup his or her original investment in those shares.
One of the easiest ways to understand what is meant by a total loss is to consider a family vehicle that is stolen and ultimately stripped down by the thieves and sold as scrap. In this scenario, there is no opportunity to repair the vehicle and make it workable again, so the loss to the owner is complete. There is some difference of opinion as to whether the amount of the actual loss is the current market value of the vehicle or the original purchase price. In either case, the fact that the asset is destroyed and nothing can be salvaged from the situation means the owner does experience an actual loss.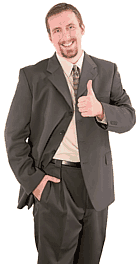 When it comes to an actual loss sustained, identifying the amount of that loss usually involves taking into consideration factors such as shifts in the economy that may have some impact on the value, either during a recession or a period of inflation. Any small revenue that could be generated from the asset would also be used to offset the total amount of actual loss. Using the example of the stolen car, if the vehicle were recovered but it was determined that it would take more to repair the car than it was worth, what is left of the vehicle may be sold for scrap, and the proceeds from that sale would be deducted from the fair market value of the car before it was stolen.
The underlying purpose of calculating actual loss is to accurately determine what type of loss, if any, is sustained when selling an asset. Companies will normally calculate this type of loss when selling real estate or other types of assets as part of the shutdown of the company, or as a means of downsizing the business in an attempt to remain operational. In like manner, individuals may seek to determine the actual loss incurred when selling homes if the current market value has fallen below the current balances owed on the mortgages associated with those properties.
AS FEATURED ON:
AS FEATURED ON:

Businessman giving a thumbs-up