What is Abnormal Menstrual Bleeding?
Abnormal menstrual bleeding occurs when a woman experiences an abnormal type of bleeding during her menstrual cycle. Generally, no two women will experience the same kind of menstrual period. For this reason abnormal menstrual bleeding is different for every woman who experiences it. There are many different types of abnormal bleeding which may occur during menstruation. It is not uncommon for a woman to have one or several types of abnormal bleeding at some point in her life.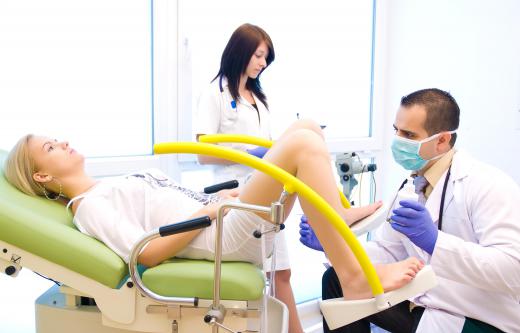 The causes of abnormal menstrual bleeding can vary. The normal blood flow of a menstrual cycle may be disrupted due to a hormone imbalance. Sometimes, stress can cause a woman to have abnormal menstruation. Certain medications can cause this to happen as well. Birth control is one of the most common types of medications that may alter normal bleeding during a menstrual period.
If a woman experiences abnormal menstrual bleeding, it may mean she is bleeding very heavily. Excessively heavy menstrual bleeding is known as menorrhagia. Women with this type of abnormal period can loose so much blood during her cycle that she may develop anemia. This is a condition that occurs due to a deficiency of normal red blood cells. Uterine fibroids, ovarian cysts and endometrial polyps can also cause menorrhagia.
For some individuals, especially light menstrual bleeding is abnormal. This type of abnormal bleeding is called hypomenorrhea. Women with hypomenorrhea may have difficulties telling when their period is on due to the very light blood flow. In many cases, various types of birth control can cause a woman to experience hypomenorrhea.
Metrorrhagia can be another type of abnormal menstrual bleeding. If a woman has metorrhagia, she may bleed in between her menstrual periods. The bleeding usually occurs at different intervals than what is common to the regular menstrual bleeding. This menstrual irregularity can signify a minor or major problem in the reproductive system. Metrorrhagia may mean the presence of an abnormal growth, cyst, benign or malignant tumor.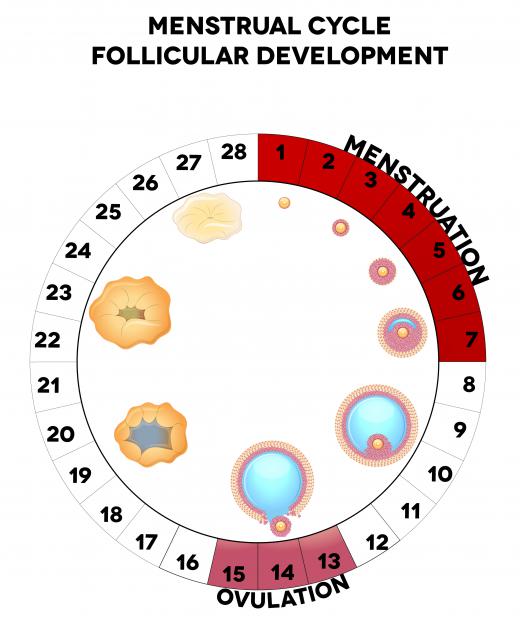 Abnormal menstrual bleeding may also mean getting menstrual periods too often. Polymenorrhea is the name of very frequent periods. Women with polymenorrhea may menstruate around every 21 days or sooner. This may be caused by a malfunction in the pituitary gland. For instance, hyperactivity in the glands may cause ovulation to occur more frequently than normal.
Women with abnormal menstrual bleeding should be examined by a gynecologist. The doctor will generally perform a complete examination, including a pap smear and a pelvic exam. He or she may run blood tests as well. Once the exact cause of the abnormal bleeding is found, treatment measures can be planned to correct the abnormality.


By: isyste

A diagram of the female reproductive system.

By: Zsolnai Gergely

A woman with irregular menstrual cycles should consult her gynecologist.

By: joshya

Ovarian cysts often cause pain, induce bleeding and halt the menstruation cycle.

By: rob3000

Uterine fibroids can sometimes cause abnormal menstrual bleeding.

By: reineg

Abnormal menstrual bleeding can include getting menstrual periods too often or sooner than 21 days.

By: picsfive

Treatment options for abnormal menstrual bleeding vary depending on the cause.

By: Ana Blazic Pavlovic

Eating habits that include fasting or near starvation may reduce menstrual flow.