What is a Waterfall Bathtub Faucet?
A waterfall bathtub faucet is similar to a standard faucet but has a different kind of spout that allows water to fill the tub with the look and sound of a natural waterfall. The way the waterfall flows into the tub depends on the shape of the faucet. There are flat, wide faucets that feature water spilling into the tub in sheets, while others have rounded spouts with cascading mini waterfalls. These modern style faucets come in different materials too, such as brushed nickel, chrome, or glass. A waterfall bathtub faucet may be wall mounted or free-standing, and some styles offer a joystick to control both water temperature and flow.
In a contemporary home, a waterfall bathtub faucet tends to be popular because of its angular shape, especially in minimalist style bathrooms. Yet, there are many types of waterfall faucets, some featuring ornate curves and colorful finishes for an antique bath. Solid brass waterfall faucets in the shape of a dolphin or exotic looking, rustic pewter faucets are also available.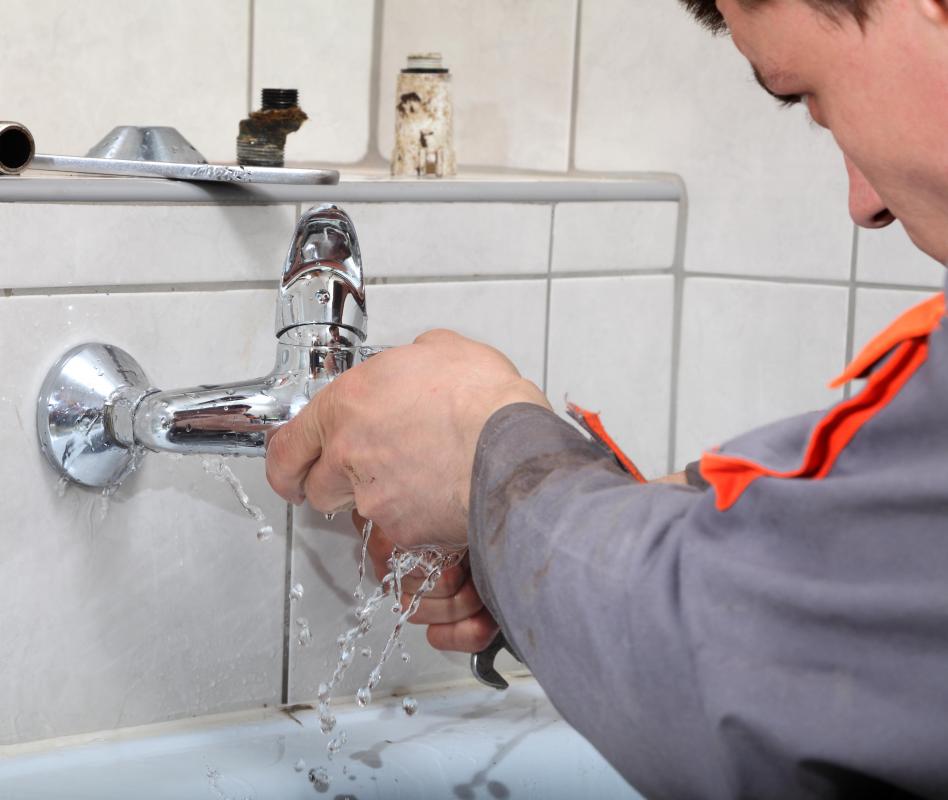 The shape and style of a waterfall bathtub faucet will directly affect the flow of the waterfall. Some spouts are flat and force the water down a sloping slide, producing a wide sheet of water. Other faucets feature C-shaped spouts in which the waterfall flows from a spout with a triangular opening. A glass faucet may feature two levels of tempered glass with spurting water that cascades over the glass before it trickles into the tub.
Using a waterfall bathtub faucet may also be an environmentally friendly way to update a bathroom, as they usually do not use extra water. These faucets may also be useful for remodeling a bathroom when a more natural bathing experience is desired. Sometimes a waterfall bathtub faucet is used in conjunction with a Jacuzzi tub to create more of a spa-like environment.
These bathroom fixtures can be expensive, depending on the type of metal used. On the more expensive side, there are faucets that feature antique copper, solid brass, or oil-rubbed bronze finishes. Several kinds of unusual glass waterfall faucets feature colored or textured glass. For more budget conscious consumers, this kind of faucet is also available in standard stainless steel that provides the look and sound of a waterfall at a lower price.