What is a Tray Coffee Table?
A tray coffee table is a kind of coffee table that has a raised lip around the top of the table. Instead of being entirely flat on the top like most coffee tables, this kind of table offers a small level of containment for the objects that are placed on the table. One of the benefits of this kind of coffee table is that if a relatively small amount of liquid — such as the contents of a cup of coffee or glass of wine — were to spill on the surface of the table, it would be contained by the raised lip. Carpeting beneath the tray coffee table is somewhat protected from staining. There are many tray coffee table designs, some with additional storage beneath the top surfaces of the tables and some without.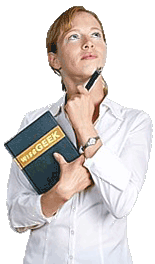 Various kinds of materials can be used to build a tray coffee table. Many models are made with wood, but the types of wood vary as do the stains and finishes that are used to color them. In a number of cases, tray coffee tables made out of wood are painted. There are also tray coffee table models that are made out of metal and various kinds of sturdy plastic. Some may use other kinds of materials such as slate and tile as ornamental inlays.
In most cases, a tray coffee table is either square or rectangular. There are some exceptions in which the coffee table is either round or oval in shape. There are also some cases in which the top surface of the tray coffee table is flat with one section that is indented to create a tray space. This sort of design is more common in modern styles than in classic styles. The legs of the coffee table may be similar to the straight legs of other kinds of coffee tables or they may resemble the legs of a folding tray.
The most common kinds of storage that are installed beneath the top surface of a tray coffee table include drawers and shelving. A number of coffee tables include both drawers and one or more shelves. In some cases, the top surface of a tray coffee table will be made out of glass so that the contents within the drawer beneath is visible. Sometimes these kinds of tables are made with drawers that are divided into small sections in which ornamental items such as sea shells, stones, and collectibles can be kept on display.