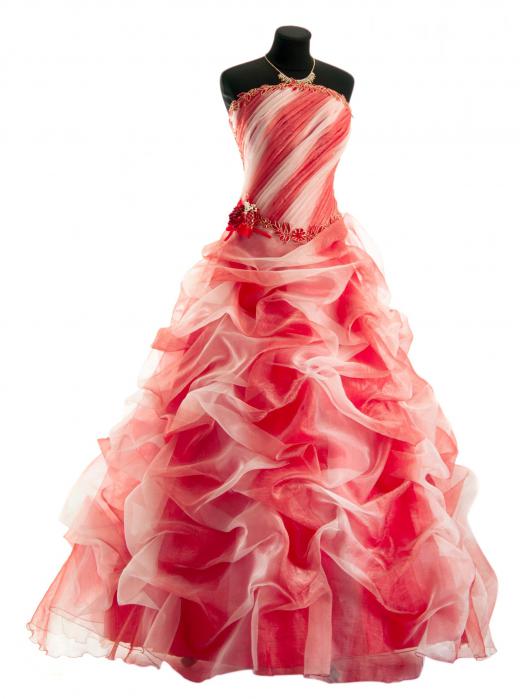 A prom dress is what is typically worn by teenage girls in the United States on prom night. It is considered quite important and much thought goes into choosing one. The opportunity for a teenage girl to pick out her prom dress is usually thought of as one of the best parts of preparing for the night.
While some wait until the last minute to buy what they will be wearing, scores of girls start looking online and in stores and magazines many months in advance. This provides plenty of time to help ensure that they find the dress of their dreams and that it fits perfectly.
The price of a prom dress can be rather expensive. While some teenage girls have the ability to spend any amount of money they desire, there are those that choose to go the less expensive route. In this case, a prom dress can be purchased online through an auction site, at a consignment shop or even at a garage or yard sale. Although it will most likely have to be altered, it could be much less then what the asking price would be in stores.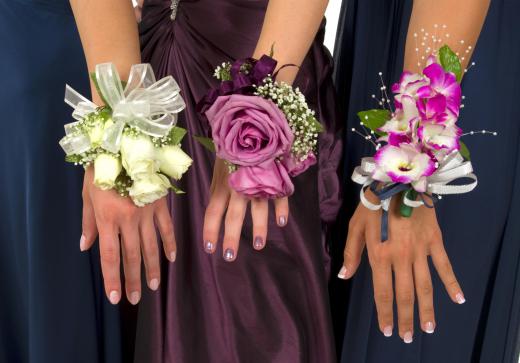 Many girls choose to bring a date to the prom, and it is usually customary to have the color of the prom dress complement the escort's vest. In addition, the corsage and the boutonniere, which are worn by the young woman and man respectively, are usually a complimentary color to the dress. In some cases, the dress will be brought when the tuxedo is chosen to ensure that the colors go well together.
The dress can play an important role in having the evening go well. Should the dress get ripped, have a strap break or get a stain on it, it can be quite an upsetting experience. Many of the teenage girls, along with the chaperons of the prom, take extra precautions to ensure that any wardrobe disasters don't occur or can easily be fixed.
Choosing a prom dress can be a fun, although slightly stressful, experience. It is usually said to be worth it as the young woman gets the opportunity to dress up for an evening and wear an outfit that she wouldn't normally be able to. While some get rid of their prom dress not long after wearing it, there are those that are so fond of theirs that they choose to keep it and wear it to a special event in the future.


By: ksena32@ukrpost.ua

A prom dress.

By: pelvee

A short prom dress.

By: BVDC

A corsage is generally worn for prom, and compliments the color and style of a dress.