What is a Letter of Comfort?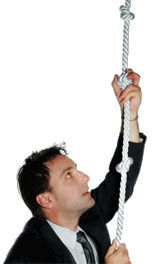 A letter of comfort is a document that is drafted by a parent organization and provided to a lending institution as proof that the parent is aware of and supports the efforts of a subsidiary to secure financing for some upcoming project. In many situations, an accounting firm at the request of the parent company prepares the letter. The intent of the letter is to reassure lenders that the financial records of the subsidiary are in order, and to affirm the financial ability of the borrower to honor all terms and conditions associated with the requested loan.
There are a number of reasons why a lender would desire a letter of comfort before moving forward with a loan application. Should the subsidiary be relatively unknown in the area, or have only been in existence for a short period of time, the lender may desire some degree of assurance from a parent who is well-established and has a reputation for being ethical and financially stable. In some cases, the amount requested on the application may be substantial, and the lender wants to understand exactly how much risk is being assumed if the loan is approved. Since the letter does normally include verification of the data presented by the subsidiary, this additional assurance from the parent can often minimize any reservations the lender may have, and increase the possibility of the loan being approved.
It is important to note that a letter of comfort is not the same as a letter of guarantee. With a guarantee letter, the parent company would essentially be committed to covering the loan in the event that the subsidiary defaulted on the debt. By contrast, the comfort letter is simply assuring the lender that the financial documents presented by the subsidiary are accurate, and the parent believes the subsidiary can successfully manage the debt without the aid of the parent or any other third party. Further, the letter affirms that the parent supports the subsidiary in the effort to secure financing. The letter of comfort does not create a financial obligation of any type on the part of the parent.
While a letter of comfort can be used in just about any lending situation, one of the more common instances has to do with the issue of an initial public offering. It is also not unusual for this type of letter to be prepared and forwarded to utility or service providers when the subsidiary is attempting to establish new accounts with those types of entities. The exact structure and content of the letter will vary, depending on the type of assurance the lender is seeking, and the actual financial status of the subsidiary.


Man climbing a rope