What is a Jacobsen Series 7 Chair?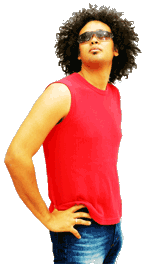 The Jacobsen Series 7 chair (also known as the Model 3107 chair) is the creation of famous Danish architect and designer Arne Jacobsen (1902-1971). It is considered his most well-known piece of furniture and is often cited as a perfect example of the "Danish Modern" style. Designed in 1955, the Jacobsen Series 7 chair has sold over 5 million copies world-wide and came to public consciousness when a copy of it was used in a 1963 photo shoot of Christine Keeler, the call girl at the heart of the Profumo Affair in Britain. With its light-weight hour-glass design and clean edges, it is both stylish and well adapted to a number of living environments.
Jacobsen used a new technique that allowed him to bend the chair's material, plywood, in two dimensions. It is this process that gives the Jacobsen Series 7 chair its unique, ergonomic, hour-glass shape. The Series 7's underside is also adaptable to a number of different environments. It allows users to use it as a four-legged chair, a five-wheeled office chair or as a barstool. In its various configurations, arm rests and a detachable writing tablet can be added.
The Jacobsen Series 7 chair was preceded in 1952 by another innovative Jacobsen design, The Ant. This precursor was very much the prototype of the Series 7 and shares many of its features including a single laminated and molded seat and back. The three-legged Ant was originally intended for use in the canteen of the Danish medical group Novo Nordisk. Both The Ant and the Jacobsen Series 7 were thereafter manufactured by Fritz Hansen in record numbers.
The Jacobsen Series 7 chair is a commonplace in offices, homes and, indeed, on film sets. It's flexibility and stack-ability have made a favorite in modern office spaces and the kudos of Jacobsen's designs has meant that the Jacobsen Series 7 often turns up on films and TV sets, such as the BBC soap-opera EastEnders. Perhaps its biggest claim to fame came when a replica of the chair was included in a well-known photograph taken by Lewis Morley in which Christine Keeler sat nakedly astride the chair. It became an instant design classic thereafter and today sets of the Series 7 can be purchased for around $250 US Dollars.


Man with hands on his hips