Ham salad is a meat dish that can be prepared in a number of different ways, and may include numerous optional ingredients. Essentially, however, the dish consists of cooked ham that is either finely chopped or ground and then mixed with mayonnaise and a number of other additives. This produces a dish that is similar to chicken salad or tuna salad, and can similarly be used to top crackers or placed on bread or a roll to create a sandwich. Ham salad can also be used to refer to a number of similar or related dishes, such as a similar dish made using bologna or a salad with chunks of ham in it.
In most uses, "ham salad" does not refer to a salad in the sense of mixed greens and other vegetables, but in the same usage as "tuna salad" or "macaroni salad." Much like these dishes, ham salad is typically prepared with two basic ingredients, which are chilled fully cooked ham and mayonnaise. It is often used as a way to use leftover ham, and many families view such salad as a traditional dish enjoyed after holidays or other celebrations at which ham is commonly served.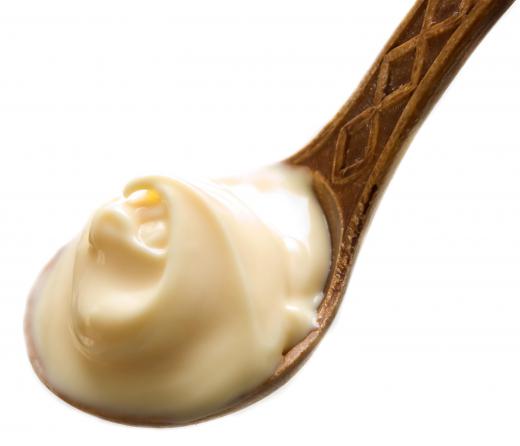 Ham salad begins with fully cooked ham that is then either diced or ground before being added to mayonnaise and mixed together with other ingredients. Different people may prefer different textures for the ham, so some people might dice it in small cubes while others may prefer the ham to have a soft almost paste-like texture. Various ingredients that can be added to ham salad include hard boiled eggs, relish, diced onions, diced red or green peppers, mustard, and spices such as salt, pepper, paprika, and onion and garlic powder. This mixture can then be simply eaten with a fork, but is typically spread onto crackers or eaten as a sandwich on bread.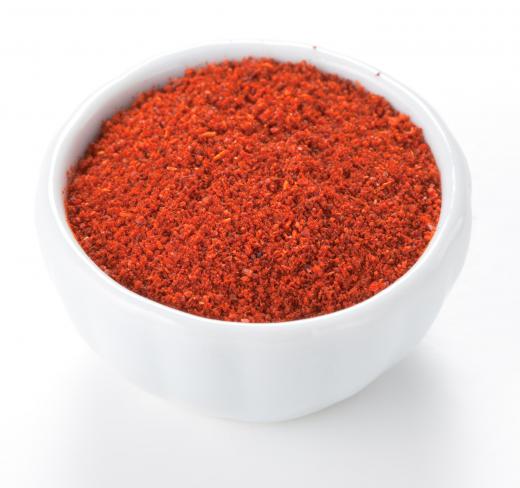 While this is the most common type of ham salad, the term can also refer to similar dishes. Ground or finely diced bologna meat, for example, might be mixed with mayonnaise and other ingredients to make a similar dish. This is often referred to as "ham salad" simply because the term "bologna salad" may seem a bit strange or unappealing. An actual salad, made with leafy greens such as lettuce, can also be made with diced pieces of ham, though this is usually referred to as a salad with ham.
AS FEATURED ON:
AS FEATURED ON:

By: Alexandra

Mayonnaise is a common base for ham salad.

By: Ekaterina Lin

Ham salad is often spiced up with a little paprika.

By: Natika

Hard-boiled eggs may be added to a ham salad.

By: Comugnero Silvana

Garlic powder can be used in a ham salad.

By: ksena32

Ham salad can be used to refer to several dishes that are made with bologna.