A baby fence, also known as a baby gate, is used to help childproof a home when a baby starts crawling and walking, and could potentially get into dangerous situations. Caregivers will typically place baby gates at the tops and bottoms of stairs, for example, to prevent the child from climbing the stairs and falling. A baby fence might also be used indoors or outdoors as a way to create a safer play area; for instance, some parents will use these once a child has grown out of a playpen, but is still too small to have an entire room to play in. It is important to remember that using baby gates in this manner is no substitute for proper supervision of a young child.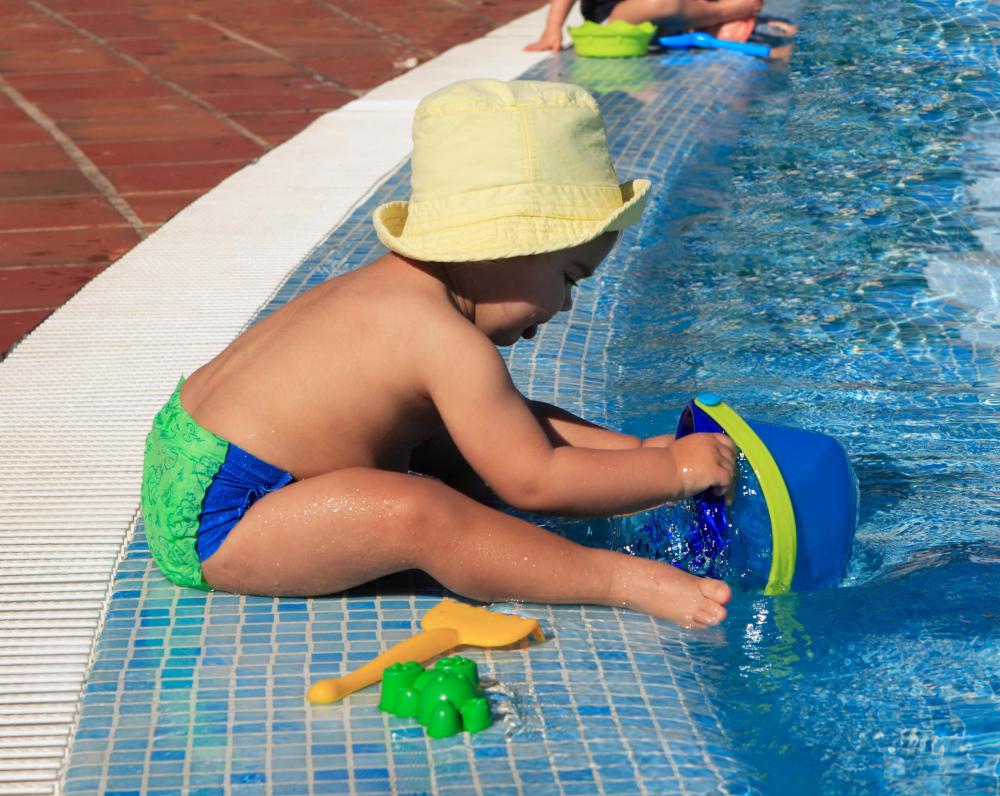 There are many different ways that a baby fence can be put to use in a home. Though placing one at the top or bottom of any staircases is required, some caregivers use baby gates to block off certain areas of the home from a child. For instance, if one of the rooms in the house is used as an office and features a great deal of wires, cords, and expensive electronics equipment, some parents will put up a baby fence across the doorway to keep the child out of that room, rather than trying to keep everything out of the child's reach. Gating off a room with a literbox is another example.
Another important area where a baby fence should be used is with a hot tub, bathtub, toilet, or any body of water where a child could potentially drown. A baby can drown in just a few inches of water, so this is very important. Thus, baby fences are often used to block of the doorway to bathrooms.
Larger play areas for children may be created with a baby fence as well, by interlocking a number of them together in a circle. Similar to a playpen, this helps keep a small child in one place, with only the toys that the caregiver has chosen to put in the play area. This can be handy for use outdoors as well, because it allows caregivers to keep an eye on the child, while being reasonably sure that he or she is safe and contained within a certain area.
By: Günter Menzl

Once a toddler starts to walk, a baby fence or gate can prevent the child from going up or down stairs or through doorways.

By: aidaricci

A pool fence can keep small children away from the water.