What Happens in a Tae Bo&Reg; Class?
A Tae Bo® class is an intense workout that provides both fat-burning and muscle-toning exercises. Classes combine a variety of exercise disciplines with pieces of boxing, dancing, and martial arts moves woven together. Tae Bo® classes are available in several levels and can be done both at home or in a group Tae Bo® setting. Classes are typically one-hour long and are set to fast-paced, energizing music. The choreography is generally designed in sets of eight-count combinations involving kicks, steps, punches and jabs.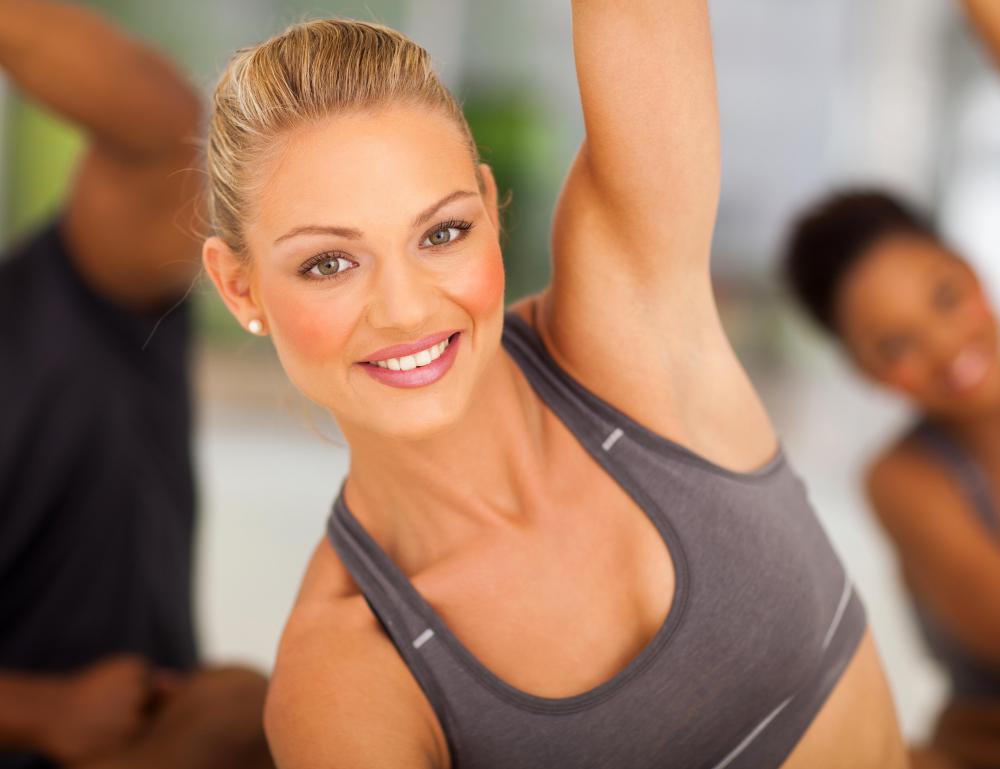 Each class begins with a warm-up period, moves quickly into a fast-paced cardiovascular aerobic workout, and ends with a cool down. The warm-up section typically provides a few minutes of easing slowly into the moves and routine of the class, before the intensity heads toward its trademark fast-paced rhythm. Transitions from technique to technique are filled with in-place marching so the body never cools down significantly until the end of the Tae Bo® class. The cool down incorporates stretches for the neck, legs, and arms and includes deep-breathing as the body relaxes slowly after the intense workout.
The training and classes incorporate variety in moves along with building confidence and self-awareness in addition to quick reflexes and tone. The class is much more than kicking and punching, as it also develops strength, balance, speed, and rhythm. Moves involve both the lower body and upper body, so the entire body is engaged throughout the entire class. Many moves simulate traditional Tae Kwon Do or boxing techniques including speed bag, back kick, and roundhouse kick moves.
The primary difference between a beginner's Tae Bo® class and an advanced Tae Bo® class is typically the complexity and intensity of the moves. A Tae Bo® class is generally match a for any fitness level, however, as the moves can be performed in many ways according to fitness level. It's advisable to choose a Tae Bo® class based on your current fitness level because the more advanced classes are designed for those with an established higher level of conditioning.
Many people choose to do Tae Bo® at home with DVDs or videotapes that can be purchased in many locations. The at-home classes are similar to those found in studios and, again, can be tailored to one's fitness level. There are several types of Tae Bo® classes available now, so novices and experienced exercisers alike can find plenty of challenges within the different versions of the discipline.