What Are Whole Grain Waffles?
Whole grain waffles are waffles that include whole grain ingredients, either in place of or in addition to, white flour in a recipe. These ingredients include wheat flour, flaxseed, rolled oats, oat flour, oat bran, and wheat germ. Some cooks make whole grain waffles instead of white flour waffles because the whole grains provide fiber that aids digestion and sometimes sates hunger for longer than enriched flour. These nutritious additions can also give waffles a nutty flavor that many find desirable.
Making whole grain waffles can be as simple as replacing the white flour in the recipe with wheat or oat flour. Those using wheat flour may skip the white flour entirely for a very heavy, dense waffle or replace half or three-quarters of the white flour for a lighter version. Oat flour may make the waffles slightly denser, but it is usually lighter and slightly less noticeable than wheat flour. One may purchase oat flour already ground or make it at home by adding rolled or steel cut oats to a food processor or coffee grinder.
Cooks who don't want to replace the white flour in their waffle recipe can still make whole grain waffles. Simply replacing some of the white flour with a scoop of whole oats usually does the trick. One might also add a hefty sprinkling of ground flaxseed, wheat germ, or oat bran to the recipe. None of these additives should change the way the batter cooks, but will add subtle facets to the waffles' flavor, as well as fiber, omega-3 fatty acids, and vitamins.
When modifying existing waffle recipes to make whole grain waffles, one must typically use careful judgment. Too many substitutions could create a thick and gummy or very thin and runny batter, both of which are usually unsuitable for waffles, whole grain or otherwise. Gummy batters may benefit from a little extra oil, or applesauce if the cook wants to make fat-free whole grain waffles. Those with runny batter on their hands should try adding light sprinklings of whole wheat flour, oats, or another whole grain until the batter takes on the desired consistency.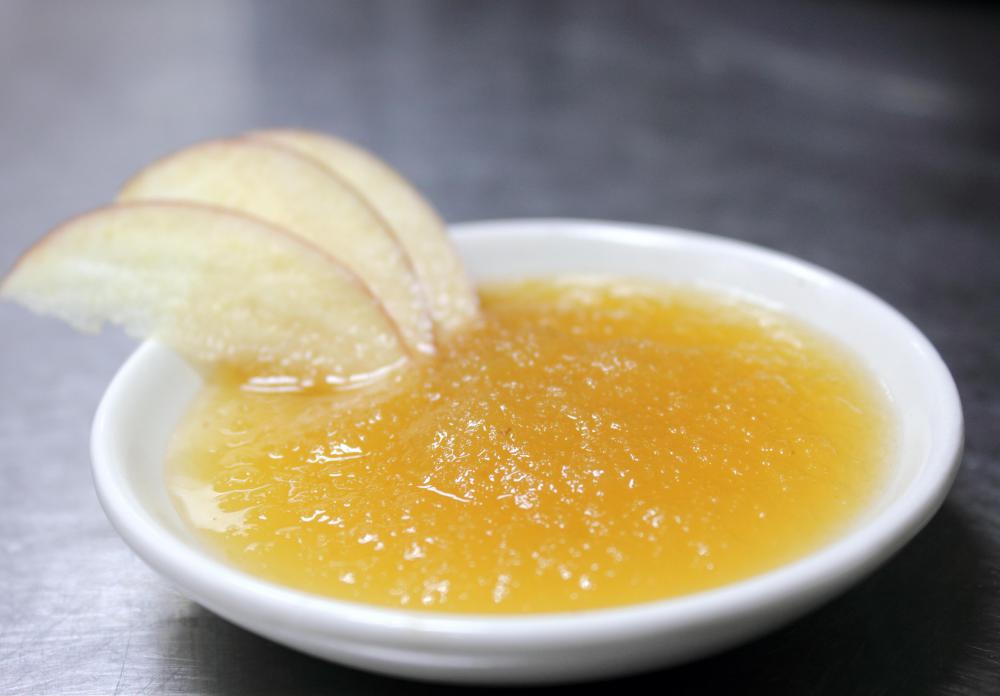 Many whole grain waffle recipes also include nuts and fruit. Walnuts, almonds, and pecans generally complement and enhance whole grain waffles' nutty flavor. Fruits, like bananas, apples, and sweet berries, also complement whole grains and help to hide any sharpness from an overabundance of flaxseed or wheat germ. Mashed sweet potatoes and pumpkin may turn whole grain waffles into a delicious autumn treat.
By: 1999istek

Barley, which can be used to make whole grain waffles.

By: airborne77

Oat flour, which can be used to make whole grain waffles.

By: marilyn barbone

Wheat germ can be used in whole grain waffles.

By: Elzbieta Sekowska

Wheat germ can be added to the waffle recipe to boost nutrition.

By: mitrs3

Fat-free whole grain waffles often feature applesauce.