What Are the Symptoms of Poisoning? (with pictures)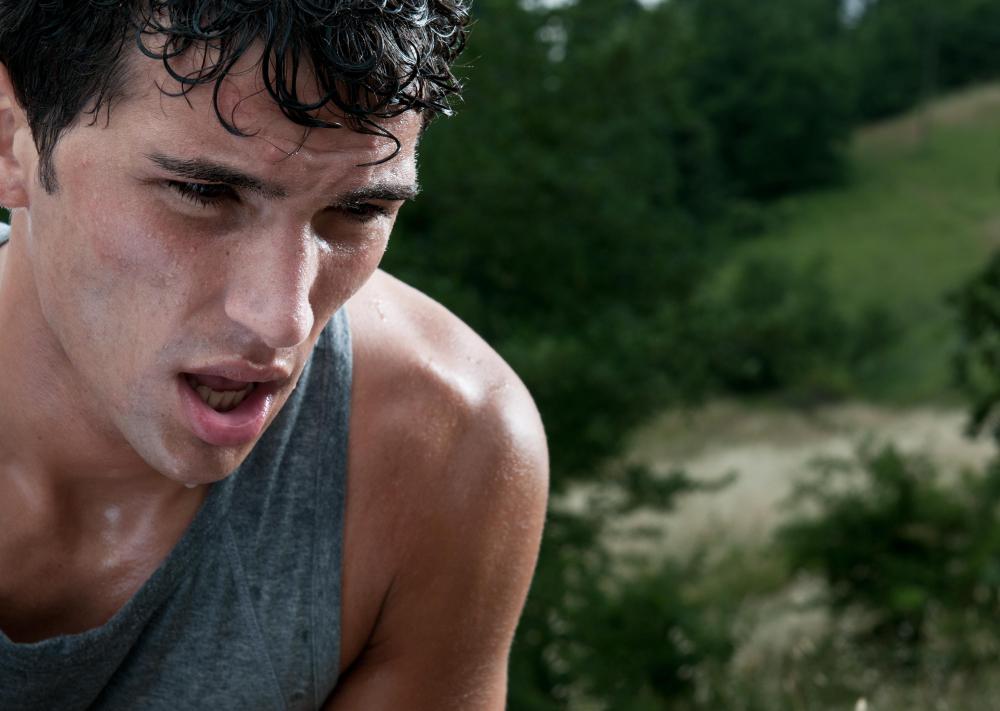 Symptoms of poisoning vary by type of substance, the amount ingested, and the length of time that elapses after exposure, but some symptoms are typical. They include headache and breathing problems if toxic fumes were inhaled. In cases of ingestion, common symptoms of poisoning include nausea, vomiting, and stomach cramps. Chemical burns might also appear in the mouth and throat; if poison comes into contact with the skin or eyes, it might cause a burning sensation. Other common symptoms of poisoning include sleepiness, confusion, and irritability that may lead to seizures or unconsciousness.
The symptoms of poisoning might be mild, moderate, or severe. Mild symptoms generally appear as weakness and fatigue, with or without abnormal perspiration. A poisoning victim might lose his or her appetite and begin losing weight, and vomiting or nausea might occur. Episodes of dizziness may develop, along with moodiness or restlessness. These symptoms of poisoning typically occur when small amounts of a toxic substance build up in the body over time.
When poisoning is deemed moderate, the nausea might become more pronounced and be accompanied by diarrhea with painful abdominal cramping. The muscles might twitch and feel weak, with complete loss of muscular control in some cases. Patients suffering moderate poisoning symptoms might also sweat profusely or drool. Breathing might become difficult, and a cough could develop.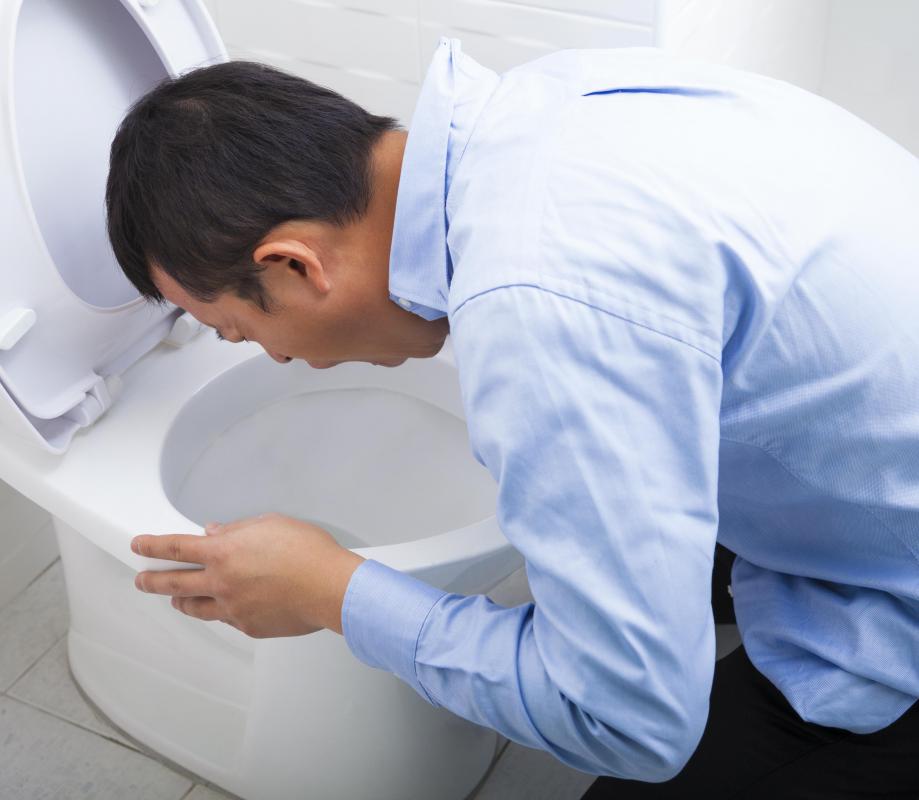 Severe poisoning may produce muscle spasms and difficulty breathing. Sometimes the patient's pupils appear as tiny pinpoints. In extreme situations, serious symptoms of poisoning include convulsions, seizures, and unconsciousness that could lead to death if not treated.
Vomiting should not be induced after a poison is swallowed unless a physician or poison control center advises it. Some caustic chemicals might cause further damage when purged, including any petroleum product. Syrup of ipecac will provoke vomiting in instances where it is recommended, usually within 15 minutes. Ipecac should be followed by plenty of water or juice.
Skin or eye poisoning should be flushed with lots of water as soon as possible. The water should be tepid and not hot. For chemical burns on the skin, salves and ointments are not advised because they could make the condition worse.
Almost all poisoning occurs in the home. Chemicals added to household cleaners, cosmetics, and plant foods may be toxic. Some houseplants also cause symptoms of poisoning if they are eaten. Inhalation poisoning is possible when using paint thinner or similar chemicals in a room without adequate ventilation.
Symptoms of poisoning may include excessive sweating.

Symptoms of poisoning may include breathing problems.

Symptoms of poisoning may include abdominal cramping.

Various types of poisoning cause vomiting.

Nausea is a possible symptom of poisoning.