What are the Different Waiter Jobs?
A waiter is a restaurant employee who is responsible for taking orders and serving food to the customers. The waiter's job is to provide a pleasant dining experience by being available to answer questions about the menu, making sure the cook honors special meal requests, and promptly refilling drinks as needed. In some establishments, waiters may also be expected to help with tasks such as cleaning tables, stocking silverware, or filling salt and pepper shakers.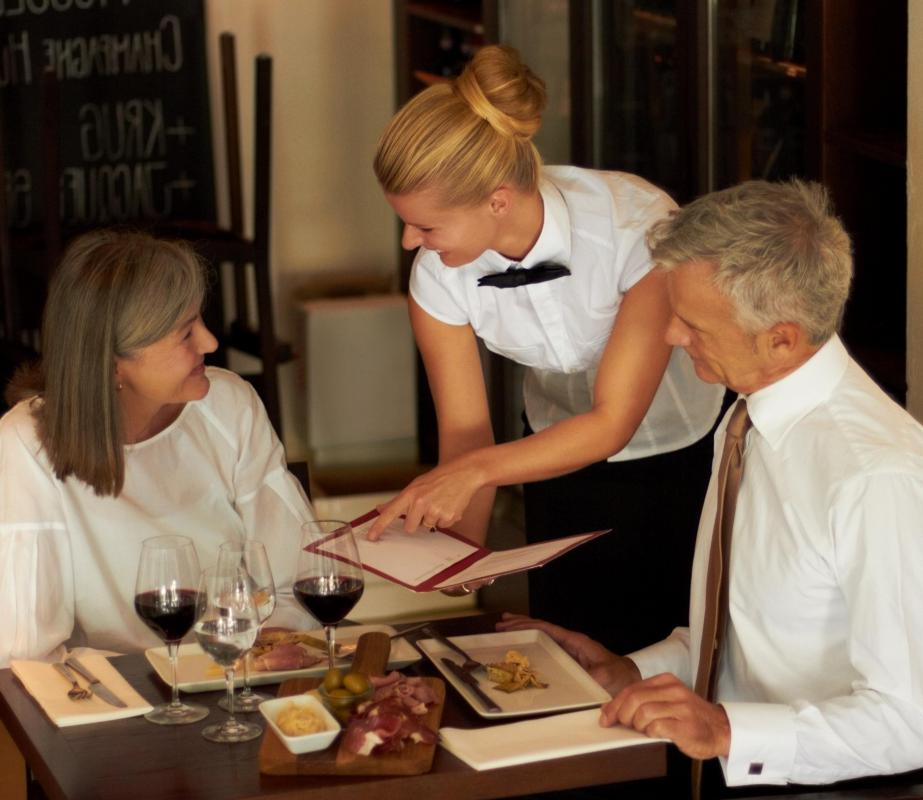 There are several reasons to consider working as a waiter. If you're friendly, outgoing, and enjoy interacting with lots of different people, waiter jobs will make great use of your natural talents. The flexible hours offered in most restaurants make this an excellent way for college students, stay-at-home parents, or people with full-time day jobs to earn some extra cash. Additionally, since you'll get your tips at the end of each shift, you won't need to worry about how to make ends meet until your next paycheck.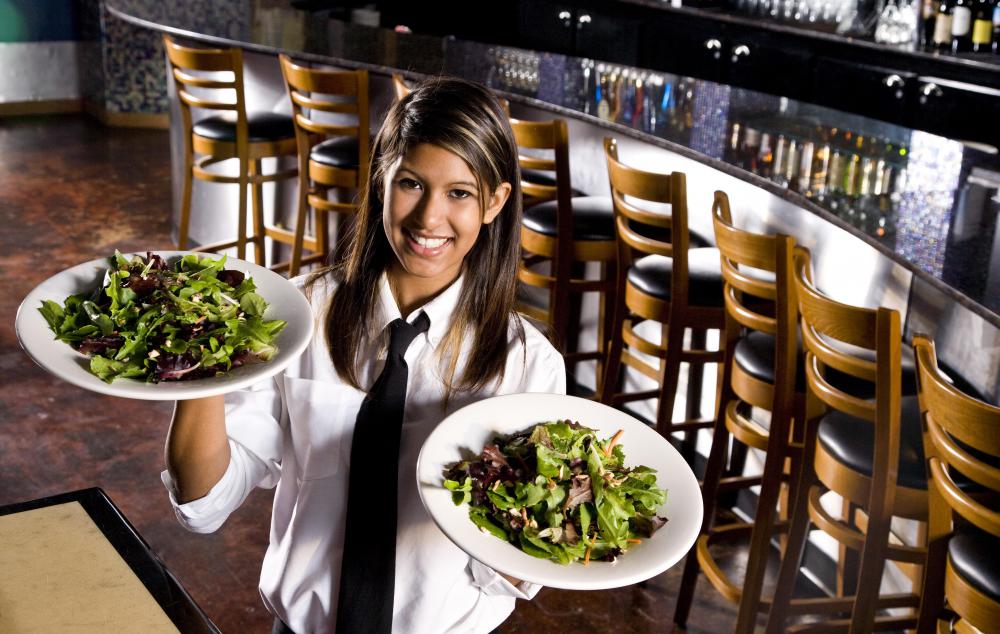 While waiter jobs do have many good points, it's important to keep in mind the work has its disadvantages as well. Working nights, weekends, and holidays on a regular basis can make it hard to maintain your own social life. The older you get, the more likely it is that you'll find long hours standing on your feet to be physically draining. Being expected to be polite to everyone, even people who treat you poorly, can also prove to be a challenge.
In most cases, waiters learn through on-the-job training. Smaller franchises and family style restaurants will often hire inexperienced people for waiter jobs if they show enthusiasm and good customer service skills. Hotel or motel dining rooms, diners, and coffee shops may also be willing to take a chance on less experienced applicants.
Once you've gained some experience in the field, you can begin to look for waiter jobs in mid-level restaurants. Waiters with one or two years experience can also try searching for employment at casinos, country clubs, or cruise ships. To increase your chances of being hired for a particular position, try to spend some time at the establishment before you apply. Notice the general atmosphere as well as any traits that the employees seem to have in common.
Fine dining establishments offer the most desirable employment opportunities for waiters, since the potential for tips is much higher. Special skills, such as fluency in a foreign language or knowledge of formal table service, can help you stand out from other applicants. Post-secondary coursework relating the restaurant and hospitality industry can be useful as well.
Since many restaurants believe on promoting from within, waiter jobs can sometimes lead to other opportunities. The best waiters may be promoted to a position as a headwaiter or host. Sometimes, waiters can even work their way up to a job as an assistant manager or manager.
By: auremar

Servers may be tasked with seating a restaurant's patrons.

By: Yuri Arcurs

Waitstaff should be able to explain a restaurant's menu to customers.

By: Kablonk Micro

Waiters and waitresses are now commonly called servers, a more gender neutral term.

By: bst2012

At a small cafe, a server may also run the cash register and handle customers' bills.