What are the Different Types of TOEIC® Prep?
The Test of English for International Communication (TOEIC®)is an exam that is taken by individuals who are not native English speakers, but who plan on working in a global environment in which English language skills are necessary. The test contains a speaking and writing portion and a listening and reading portion. Individuals who must take this test may use TOEIC® prep that prepares them to earn higher scores on the exam. Types of TOEIC® prep include books, flashcards, and courses that can be taken with live instructors or online.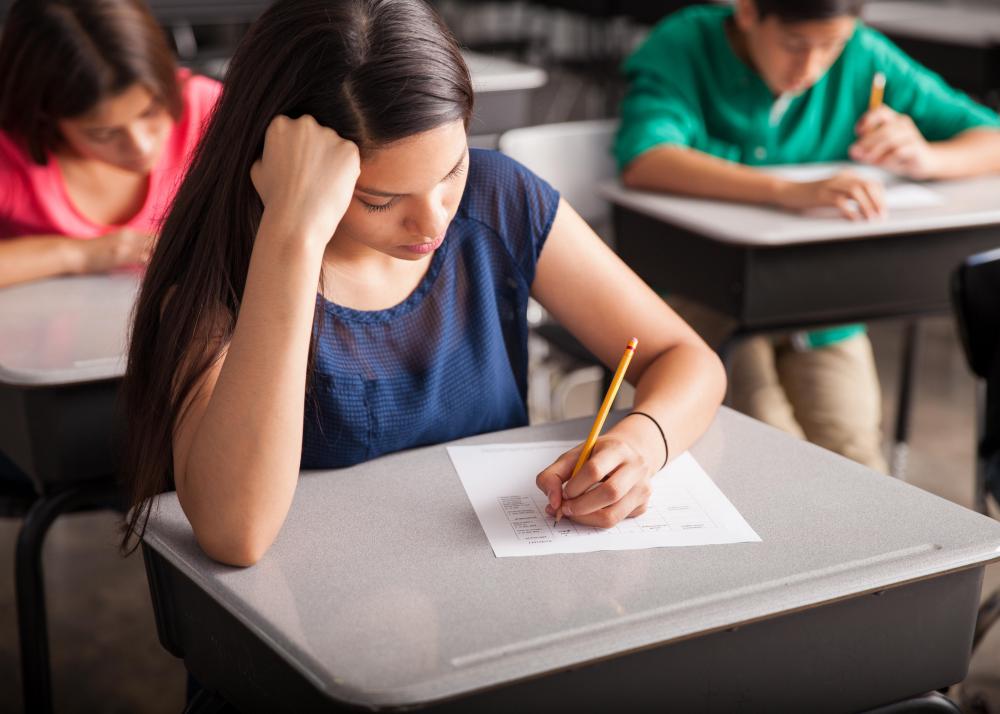 Many individuals who use TOEIC® prep prefer to use books that may include practice tests and preparation exercises. Practice tests are often comprised of questions that appeared on past tests or questions that are similar to the ones that people can expect to find on the exam. Prep books may often include exercises with illustrations and dialogues that can help test takers to learn about idioms, vocabulary words, and contexts in which various words and phrases are used.
Flashcards are another popular option for those seeking the TOEIC® prep. These are cards that often include a picture or word in a non-English language on one side and the corresponding English word on the other side. This tool is most commonly used for the development of vocabulary. TOEIC® prep that includes flashcards is commonly chosen among those who are studying for the exam in groups since it can allow for games and other activities in which participants take turns guessing correct English words.
Courses are a very common type of TOEIC® prep. Individuals preparing to take this test may enroll in a number of courses in which they improve their English language skills. Courses are commonly taught by professionals who have mastered the English language and who may even be native English speakers with backgrounds in education.
For individuals who prefer to learn in a more personal setting, tutoring can be a better option. Instead of sitting in a classroom with a number of other students, a test taker meets with an individual tutor who works closely with him or her. A tutor should be familiar with the TOEIC® and understand which responses and pronunciations are acceptable.
Online courses are often utilized by those seeking TOEIC® prep. These courses may be affordable and even free in some instances. They also may offer students a greater degree of flexibility since they can be taken from any location where there is dependable Internet connection and do not normally meet at scheduled times.
Working with a study group is a good method of exam preparation.

The TOEIC test assesses individuals' English language skills for work and business.