How do I Interpret my TOEIC® Scores?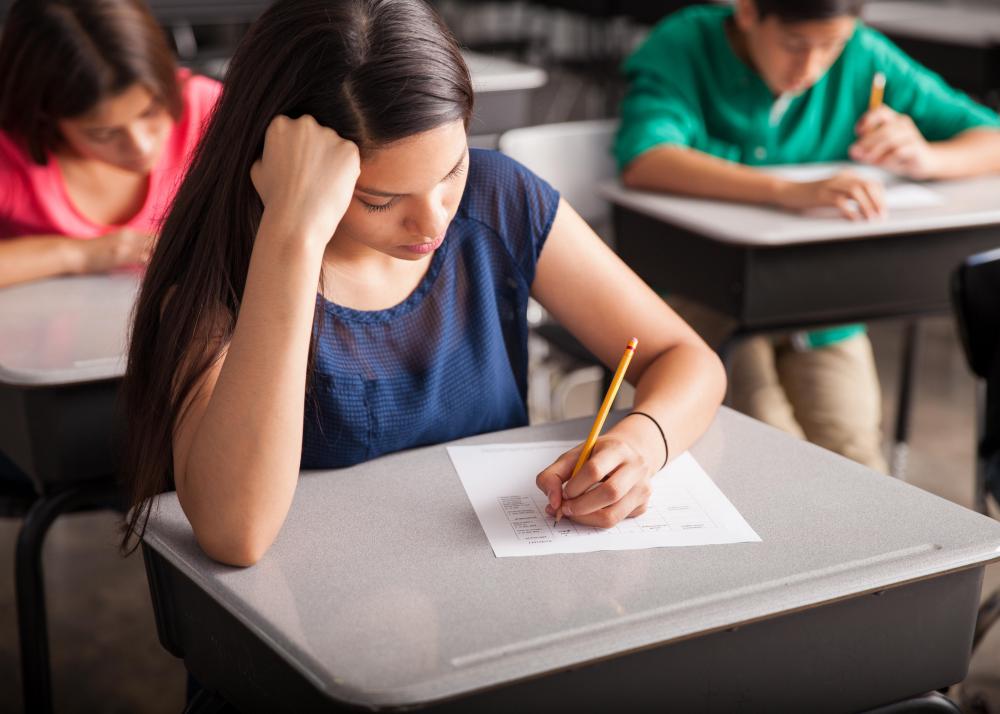 The Educational Testing Service (ETS) administers and scores the Test of English for International Communication® (TOEIC®). This standardized test assesses your English language proficiency skills for work and business. Potential and current employers working in global business require these test results. You can interpret your TOEIC® scores by using the ETS Can-Do Table to appraise your proficiency in business language skills that are common to each range of scores. The table essentially shows what your employer can expect you to be able to do, based on your TOEIC® scores.
You might need to provide your TOEIC® scores with your employment application, or your employer can request your scores before appointing or promoting you to a job that requires business English language skills. ETS reports your TOEIC® scores for key components of international communication. The TOEIC® assesses your reading and listening skills in one test. It also includes separate speaking and writing tests. ETS combines your scores from each test into your total score.
The raw score for each section of the TOEIC® is your total number of correct answers. ETS then converts the raw score to a scale for the tester and the report recipient. The scaled total test scores ranges from 10-990.
ETS rates international communication proficiency with its Can-Do table that it divides into five total score ranges. Total TOEIC® scores of 400-450 are in the lowest range. If you score in this range, it indicates that you have limited English skills. Assigned job responsibilities would restrict people in this range to infrequent contact with English speakers. The tasks that a business can expect them to perform include answering incoming phone calls or greeting visitors upon arrival at the office.
According to the Can-Do Table, a total score of 600 indicates that you could work in a staff support position, such as taking notes at business meetings or making brief presentations in English. With a score of 700-750, your employer can expect you to communicate effectively in English at business meetings. Scores of 800-850 indicate that you have management-level English skills. You can negotiate contracts and write business documents entirely in English and act as a representative of your company. The highest TOEIC® score range is from 900-990, and it represents English language skills suitable for executive management functions, including writing, drafting contracts and partnership agreements and executing or implementing agreements.
To increase your initial TOEIC® scores, you must practice and improve your English reading, writing, listening and speaking skills. ETS publishes a set of tools that help you prepare for the TOEIC®. Get the Examinee Handbook, sample tests and the Official TOEIC® Test Preparation Guide from the ETS website. A variety of retailers and standardized test preparation companies also offer products and courses to help you prepare for this examination.
The TOEIC test assesses individuals' ENglish language skills for work and business.