What Are the Different Types of Peppermint Cake?
The different types of peppermint cake include chocolate or vanilla cake flavored with peppermint extract, cake topped with peppermint candy, and other peppermint desserts such as mousse, truffles, or cupcakes. These kinds of treats are often available in bakeries and can also be made at home. Baking with peppermint in desserts adds some extra flavor dimension to cake, and it can be adapted to a wide variety of recipes. Many versions of peppermint cake are flavored with extracts in various concentrations. Some bakers think that peppermint and mint flavorings are one and the same, but they are two types of ingredients.
Chocolate peppermint cake is a popular choice, and many bakers accomplish it by mixing a good quality peppermint extract with the cake batter. Some report the best results from using an extract that contains a high concentration of peppermint oil. This ingredient has a strong peppermint taste and is considered a good option for rich chocolate cakes with generous amounts of filling and icing. One possible variation on chocolate peppermint cake is dark chocolate cake with white chocolate peppermint filling.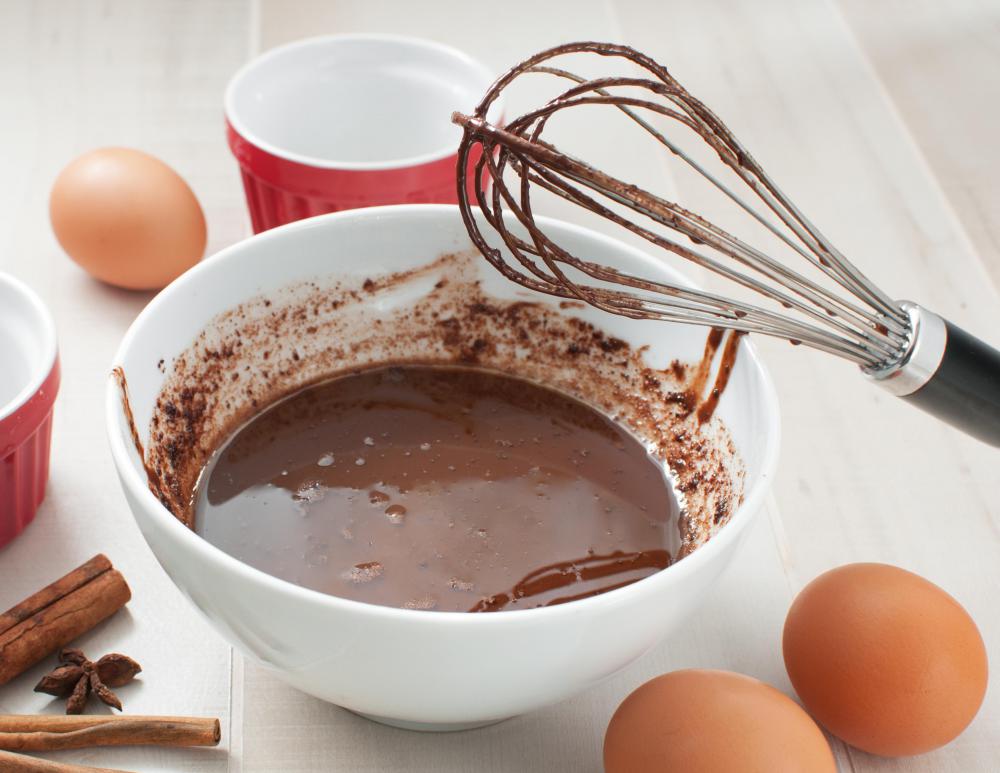 Cooking with peppermint candy is an easy alternative to using peppermint extract, and many bakers report that it adds just as much flavor. These types of hard candies are often crushed into small bits and sprinkled over the top of a frosted cake. Bits of peppermint candy can also be mixed into cake filling. Breaking up this ingredient can be done fairly quickly by sealing the candy pieces in a plastic bag and tapping them with a small hammer or kitchen mallet.
Peppermint cake truffles are another cake option; they usually consist of freshly-baked cake mixed with frosting until these two ingredients have a paste-like consistency. The baker then rolls the mixture into small balls and dips each one into melted chocolate. Each truffle batch is then placed in the refrigerator to harden the chocolate. Peppermint candy bits or peppermint extract can be mixed with the truffle filling, depending on different preferences.
Some bakers like to make a light peppermint mousse instead of a rich baked cake. This type of dessert is typically made from unsweetened gelatin mixed with water and heated in a saucepan until it reaches the correct thickness. Peppermint extract, milk, and other ingredients are usually mixed in with the gelatin during the cooking process. Peppermint mousse can then be molded into small individual servings or used as a light filling for peppermint pie. Many bakers like to garnish this light dessert with fresh mint leaves as well.
Peppermint.

Peppermint candies are used as a topping for some cakes.

Some bakers mix peppermint extract in with chocolate cake batter to create a chocolate peppermint cake.