What Are the Different Types of Noninvasive Surgery?
For patients with some conditions, noninvasive procedures can be an alternative to traditional surgery. Depending on the issue, people may opt for noninvasive surgery, a technique that does not involve cutting through skin and tissue. Noninvasive surgery is not only performed for cosmetic purposes. Noninvasive procedures can be used to treat some gastrointestinal issues, skin problems like acne, and some vision problems.
Noninvasive surgery to correct gastroesophageal reflux disease (GERD) can be performed with the use of an instrument that slides down the esophagus. Natural orifice surgery does not require an incision and in many cases may be performed in a doctor's office. Patients receiving this form of noninvasive surgery for acid reflux disease do require general anesthesia. This procedure does not carry the risk of post-operative infection, and most patients will not feel discomfort afterward.
Some patients with degenerative arthritis elect to have noninvasive surgery as an alternative to going under the knife. Noninvasive surgery can also correct joint problems of the knee or elbow. An orthopedic specialist may perform a technique known as extracorporeal shock wave therapy. This noninvasive procedure helps improve blood circulation to injured tendons, thus improving mobility. A shock wave generator is used for this procedure.
People suffering from acne may choose a noninvasive laser treatment. A technique using blue light therapy targets and destroys bacteria beneath the surface of the skin. The bacterial growth is often responsible for acne flare-ups.
Once controlled, a patient's condition and appearance may be improved dramatically. Heat therapy may be used in conjunction with blue light therapy, depending upon the severity of the acne. Although this noninvasive surgical technique poses less risk than invasive surgery, side effects may include temporary burning, irritation, or discoloration.
Laser eye surgery is one of the most common types of noninvasive techniques. This procedure can correct astigmatism, nearsightedness, and other issues with an instrument known as a holmium laser. Most patients who receive this noninvasive treatment will not require the use of eyeglasses.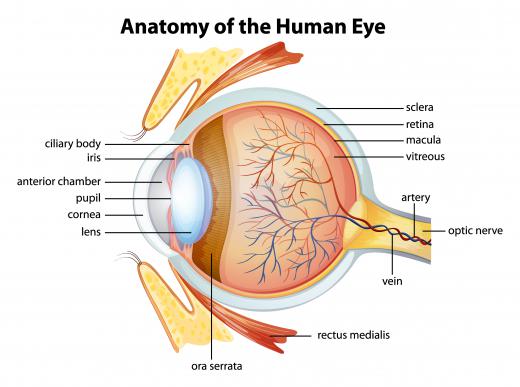 Many women suffer from uterine fibroids, which are non-malignant growths in the uterus. These small- to medium-sized tumors may cause painful or irregular menstrual periods. This condition is treated with equipment known as the ExAblate® 2000 System. The noninvasive surgery can correct reproductive issues and prevent women from having to undergo hysterectomies.
In many cases, a noninvasive surgical procedure can relieve a patient of painful symptoms associated with a medical condition. One appeal of this approach is that noninvasive techniques generally carry fewer risks of infection than traditional surgery. When surgeons make incisions in tissue, patients are at risk of bacteria entering the body.
AS FEATURED ON:
AS FEATURED ON:

By: auremar

Laser eye surgery is a noninvasive procedure to correct vision problems.

By: Gordana Sermek

Blue light therapy can help clear up acne.

By: blueringmedia

LASIK eye surgery is an example of noninvasive surgery.

By: Monkey Business

Laser eye surgery is generally considered noninvasive.

By: rob3000

Uterine fibroids can often be treated using noninvasive surgery.

By: mkrberlin

Noninvasive laser surgery can be preformed to remove skin blemishes.