What Are the Different Types of Investment Banker Qualifications?
Investment banker qualifications may differ according to given functions in the industry. These functions include various brokerage positions, analysts, mergers and acquisitions (M&A), sales and trading, and portfolio management. The types of qualifications required for the said functions as well as others include undergraduate and postgraduate degrees in various business disciplines, such as finance and economics. Besides the said degrees, other industry certifications and licenses are often required to get hired. An example of an industry certification would be the Chartered Financial Analyst (CFA) certificate.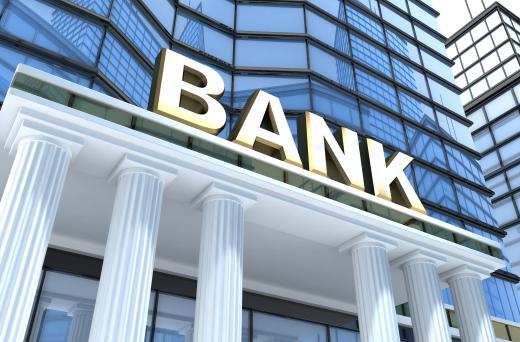 To become an investment banker, a postgraduate degree is required, in most cases. The following disciplines are normally preferred: finance, economics, mathematics, engineering and marketing. In addition to the said disciplines, it is encouraged to continue education and earn industry certifications. These may be necessary to get hired for many types of positions. Other skills are considered as well, such as excellent communication and interpersonal skills.
Typically, investment banker qualifications required to work in M&A positions include business undergraduate degrees and postgraduate degrees, such as Master of Business Administration (MBA). Moreover, a CFA designation is highly preferred for most M&A jobs. Generally, investment banker qualifications for portfolio managers include a postgraduate degree in one of the disciplines mentioned above. For roles like securities underwriting the required qualifications include MBAs and the CFA designation. Also, after gaining an undergraduate degree, a candidate may get a shot in an investment banking career by beginning as a research analyst or an assistant.
There are several investment banker qualifications for the role of a sales and trader. For example, a sales trader is generally required to have an undergraduate degree in a discipline like finance. Most often, he or she is assigned tasks that include recommending investments to clients, thus the sales trader needs an industry license. This requirement is also dependent on the country where he or she resides. For example, in the US the licenses required include what are known as Series 63 Uniform Securities License (USL) and Series 7 General Securities Registered Representative (GSRR) license.
Securities brokers need an undergraduate degree in the disciplines mentioned above. On top of that, they may be required for further testing. For example, in the US a securities broker needs to pass a background check and sit federal and state exams to be granted relevant licenses. These include the Series 7 GSRR license administered by a body called the Financial Industry Regulatory Authority (FINRA). Moreover, some firms require that securities brokers earn professional qualifications, such as the Certified Financial Planner (CFP).
Furthermore, some industry certifications, such as the CFA and CFP designations, can be obtained in many countries and are recognized worldwide. Others, however, are only relevant in the country where issued. Thus, some investment banker qualifications may vary from country to country. Some requirements tend be universal as with undergraduate and postgraduate degrees, such as the ones mentioned above.


By: DragonImages

Aspiring investment bankers should cultivate good communication skills.

By: Vladislav Kochelaevs

Investment banking positions are very competitive, and hard to get for even the most qualified candidate.