What are the Different Types of Inflatable Pool Slides?
There are different types of inflatable pool slides, most of which are designed for young children. Some of these inflatable pool slides feature an additional attached child's inflatable swimming pool. Other inflatable pool slides are referred to as water slides. Some of these pool accessories are designed to resemble a cottage or castle, with enclosed play area that doubles as an activity toy. Another term for inflatable pool slides are blow up slides, which all require forced air to assemble.
Inflatable pool slides come in various sizes. Some are very basic in design, while others are more elaborate and consist of different sections for playtime activity. A more expensive type of inflatable pool slide may be one that resembles an amusement park fun slide. These are extra wide and long, generally divided into sections that allow several children to use them simultaneously. Many of the more elaborate styles feature a bouncing area as well.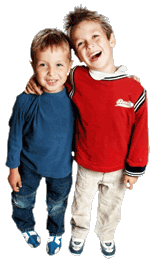 The pool slide featuring a bouncing gym may have a special section with an enclosure. This style may come with additional accessories such as inflatable balls for children to bounce in the enclosed area. The enclosed section may have a special netted or mesh type boundary or hutch. Adjacent to the hutch would be the slide itself. Most of these slides and play gyms can be inflated with an air pump in a few minutes.
Sometimes, a fun theme, such as a pirate ship design, is incorporated into the pool slide. The attached swimming pool, also inflatable, may be designed to resemble a ship's mast. This inflatable toy may also include a water cannon that blasts water. Most of these inflatable slides are made from a durable type of polyvinyl chloride (PVC) plastic. These versions may also come with an overhead canopy to shield the sun's rays.
Some of the more basic inflatable pool slides are meant to be used alone as a self contained toy. Typically, these slides are water slides. Many of these have a base for filling with water, and this allows splashing as the child slides down.
Another type of inflatable pool slide features an elongated tunnel. These typically are available a two piece set, including a base and a tubular part. Other types of inflatable slides feature multi-sliding surfaces. This type of construction allows two children to slide at the same time.
AS FEATURED ON:
AS FEATURED ON:

Two young boys