What Are the Different Types of Financial Trainee Jobs?
Both graduates and entry-level workers can find employment in a variety of different financial trainee jobs. Banks, insurance companies and investment firms often recruit college graduates to take part in management trainee programs. These firms also hire high-school graduates as trainees although some of these individuals are eventually promoted into more senior positions.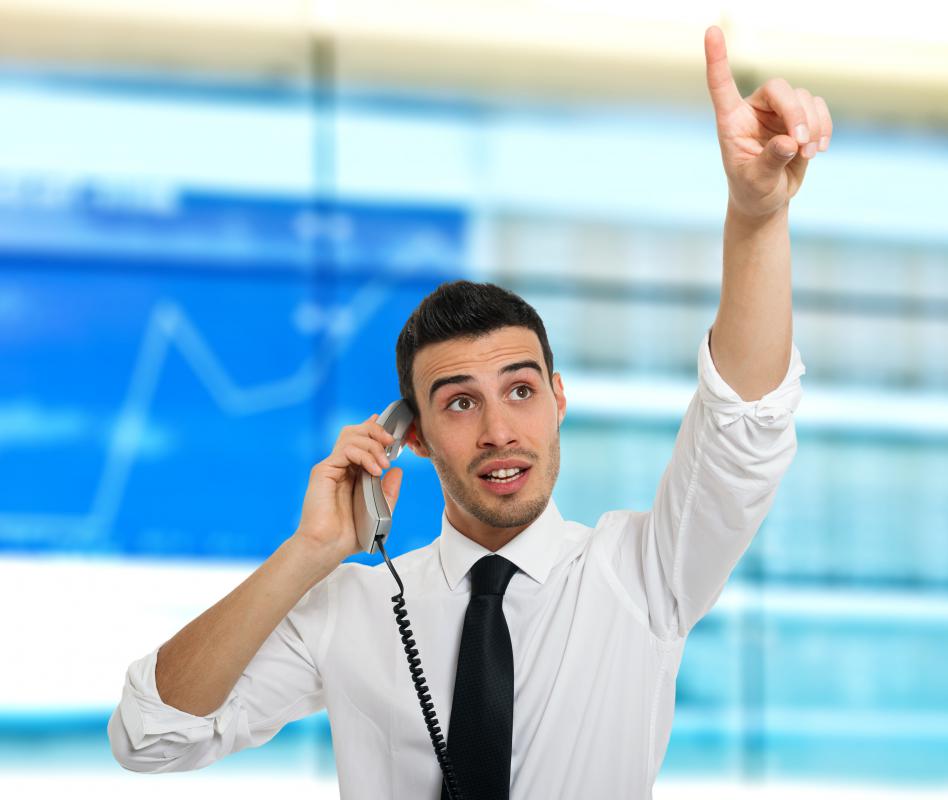 Financial trainee jobs commonly found at banks and financial institutions typically include branch manager trainees. Qualified managers oversee the daily sales and service operations at a particular work location. Trainees shadow experienced managers and combine on-the-job training with classroom based sessions that are normally led by human resources (HR) representatives or corporate trainers. In many instances, firms hire management trainees on an ongoing basis so that the firm has fully trained individuals to fill any management positions that become vacant. The training process may last for a specific period of time, although in some instances the length of the training depends on the trainee's ability to learn the skills that are necessary to perform the job.
Investment firms employ college graduates in financial trainee jobs that include analysts and brokers. Analysts study economic data and the financial performance of particular companies or the stock market as a whole. Most firms fill analyst trainee jobs with undergraduates who have completed degree programs in finance or mathematics. Brokers are individuals who actually conduct financial sales transactions on behalf of clients such as the purchasing of stocks or bonds. In most nations, brokers have to be licensed and many investment firms pay for trainees to attend licensing training courses.
Many financial trainee jobs are found at insurance firms. These companies often employ high school graduates as clerks and these individuals are responsible for processing claims on behalf of policyholders. Like investment firms, insurance companies employ sales agents who are tasked with selling various types of policies to individuals and entities. In many nations, agents have to be licensed and insurance companies often pay for clerks to attend training sessions and licensing examinations.
While many financial trainee jobs are geared around sales some regulatory agencies employ graduates and entry-level workers in operational roles. These individuals often assist fully qualified agents during company audits. As with most trainees, people employed by government agencies receive both on-the-job training and attend classroom based instructional seminars. People with college degrees in accounting are sometimes able to become certified government auditors while other individuals take on bookkeeping roles or clerical jobs that require some knowledge of accounting but carry lower levels of responsibility
Graduates and entry-level workers are hired as financial trainees.

Many trainees work as stock brokers while learning how to perform other investment duties.