What Are the Different Types of Baseball Fundraiser Ideas?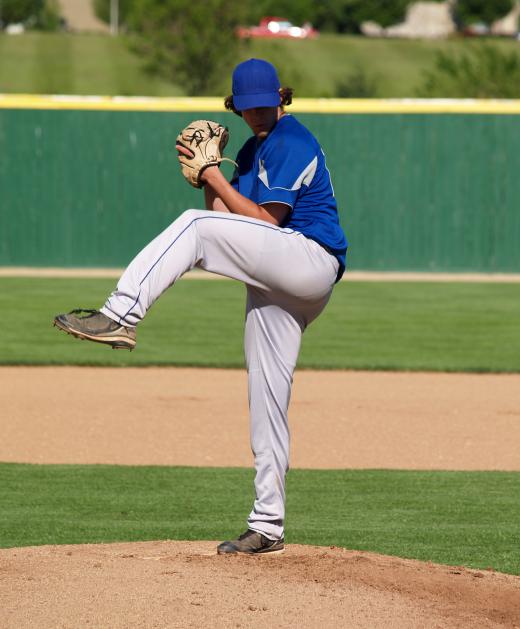 School baseball teams as well as local community baseball teams need money for equipment, uniforms, travel, and other incidental expenses associated with running a team. In order to cover such costs, various fundraising opportunities are available. Baseball fundraiser ideas do not necessarily need to be baseball-related at all; a candy sale, for example, can generate funds from the public without making any mention of baseball. Other baseball fundraiser ideas focus on the sport itself and attempt to attract fans of the game. A home run derby, for example, is a fun event that can garner a crowd for a low admission price.
Selling items is perhaps one of the easiest baseball fundraiser ideas, because such items can usually be purchased a low cost and sold for profit. A great option is to approach local businesses for gift certificates; the businesses may be willing to donate such gift certificates or sell them at a discounted rate so the baseball team can make a profit. Larger businesses often sell gift card bundles that are less expensive at purchase and offer higher returns for profits. Other baseball fundraiser ideas along these lines include selling food at baseball games, selling holiday items such as wreaths and Christmas trees, or selling other items the general public may need. One popular sale item is the logo T-shirt; people who want to support the team can buy a T-shirt with the team's logo on it.
Advertising is another way to raise funds for a baseball team. Some businesses may be willing to buy advertising space on a uniform, or in a baseball park or stadium. Baseball fundraiser ideas may therefore focus on figuring out good places to advertise a business's logo or name. Banners in a stadium, for example, will give the business owner plenty of exposure to fans, and the team will get sponsorship money to go toward various expenses. Some businesses will even pay for the production of the team's uniforms if the business name is printed clearly on the jersey.
Raffles and auctions can also be great baseball fundraiser ideas, as long as they are advertised sufficiently. The team will need to get items donated or purchased, and an auction or raffle can be held for those items. An online auction will help the team reach a broader audience, though in-person sales may be best because the ticket sellers can interact directly with potential customers.


By: cfarmer

A baseball pitcher.

By: Actionpics

A man playing baseball.

By: Diane Keys

Raffles are a good baseball fundraising idea.