What Are the Best Tips for Making Fig Sauce?
Figs are less well known in the United States than many other fruits, like apples and oranges, but their complex, earthy flavor is worth investigating. Home cooks are discovering that most varieties of figs can be used to make a delicious sauce for duck, pork, and other meats to turn a dinner entrée into a gourmet feast. Sweetly sauced, poached figs can themselves serve as a healthy, low-fat dessert, too.
Figs are generally not as sweet as many other fruits, but their flavors are just as satisfying, and the many tiny seeds provide crunch that counterpoints their sticky, puree-like meat. An unusual, complexly flavored fig sauce for pork combines a little honey and cinnamon with a very small amount of shaved dark chocolate as well as rose or merlot wine in addition to the figs. These diverse ingredients create a sauce that is simultaneously tart and subtly sweet.
Another version of a pork sauce that begins with the same basic ingredients adds diced red onion and a splash of balsamic vinegar and omits the chocolate. Some fresh thyme adds the finishing touch and really transforms the sauce. This sauce isn't as sweet, and the vinegar and onion layer nicely with the other elements.
A great fig sauce for duck also uses a good amount of red wine as well as chicken or duck broth. Shiitake and portobello mushrooms or a combination of wild mushrooms provide a deep note, and ginger and cinnamon chime in with their bright flavors. This sauce also incorporates fresh, unsalted butter or olive oil as well as a little honey to transform this sauce into sweet velvet.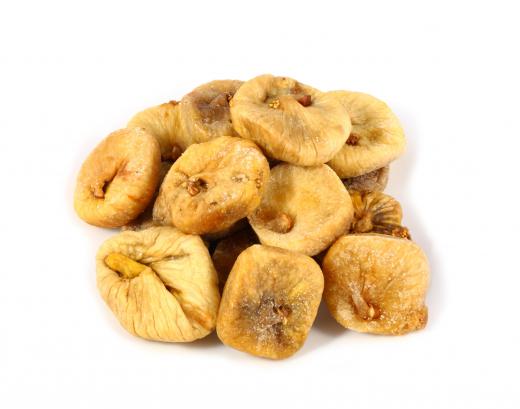 Another mouthwatering fig sauce complements boneless chicken breasts stuffed with feta cheese; goat or bleu cheese make nice substitutes as well. The sauce calls for diced and sautéed red onion that mingle with sherry and a little extra virgin olive oil, a splash of balsamic vinegar, and a handful or two of baby spinach or a spinach and fresh basil mixture. Cornstarch and water thicken the sauce nicely. Once the chicken is plated and the sauce drizzled over it, guests will swoon.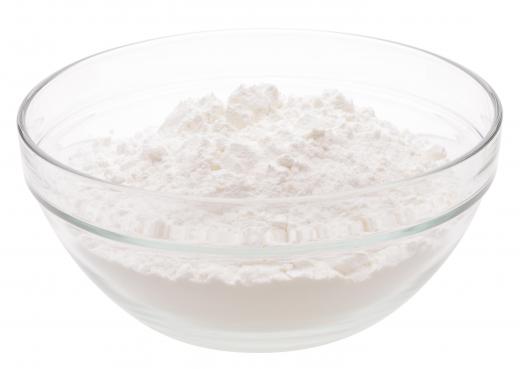 Figs make a healthy dessert as well. While they can certainly be served plain, creating a simple, sweet sauce opens up their subtle flavor. An easy dessert fig sauce requires only sugar or honey, butter, a thickener such as cornstarch, water or heavy cream, and lemon zest. Adding dark chocolate makes this sauce even richer and more satisfying.
AS FEATURED ON:
AS FEATURED ON:

Figs.

By: SK

Dried figs.

By: Yuriy Afonkin

Cornstarch is typically used to thicken fig sauce.

By: Christian Jung

Fig sauce pairs nicely with chicken breast.