What Are the Best Tips for a Hot Oil Treatment?
There are several ways to benefit from a hot oil treatment, and a variety of oils can be used. Heating the oil increases the moisturizing and emollient properties while gently repairing the hair and skin. Using a hot oil treatment can help to both beautify and repair the hair and body and is a natural alternative to many chemical treatments. In addition, the restorative properties of many oils have been known to alleviate different ailments. Used for a massage, the hot oil treatment can be use to rejuvenate the skin on the entire body. 
Applying a hot oil treatment onto the hair is a popular moisturizing tool, especially for those with hair that is chemically altered. Replacing conditioner in favor of a moisturizing oil like olive or almond oil can help to restore health to the hair. Focus the oil on the ends of the hair to avoid a greasy scalp. After applying the oil, cover the head with a shower cap and step into a hot shower, allowing the ambient heat from the water to heat up the oil.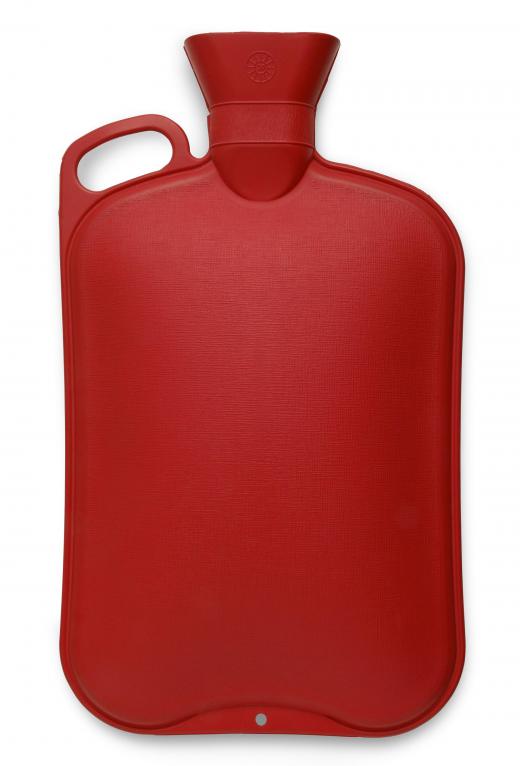 If the hair is excessively damaged, then gently heating up the oil on a stove can help to increase its effects. Use a low heat setting, making sure to only apply heat for a few minutes until the oil is warm to the touch. This can increase the moisture content of the hair, which will enhance its pliability and movement. 
A hot oil treatment can also be used on the body to help to alleviate internal ailments. Castor oil has been known to ease menstrual cramps, constipation, and stomach pangs. Applying a piece of flannel doused with castor oil onto the area of the stomach that hurts and then placing hot water bottle onto the area will direct the treatment to the problem. Alternatively, the castor oil can also be applied to the scalp to promote hair growth. 
Oils can also be warmed to be used on the face. Jojoba oil, which shares similar properties to the sebum that is naturally found on the skin, is known to restore optimal oil levels with those who have mature skin. Simply warming some of the oil and applying it as a spot treatment or applying it as an all over mask can help to ward off dry spots and hyper-pigmentation.
Topical use of a hot oil treatment in massages can relieve tired muscles and stiff joints. Warmed coconut or almond oil, known to be especially slick, also provide an aromatherapy element to the treatment. Hot oil treatments can not only alleviate sprains and discomfort, but can also decrease hyperpigmentation due to acne breakouts. Always be sure to wash off any excess oils after using it as a massage oil, as it will seep into cloth on furniture and clothing. 
AS FEATURED ON:
AS FEATURED ON:

By: simmittorok

A hot water bottle, which can be used as part of a hot oil treatment.

By: margo555

Olive oil is a natural moisturizer that makes hair vibrant and sleek.

By: thelosteyeball

Hot oil treatments can be used to tame thick and unruly hair.