What are Some Ideas for Summer Appetizers?
When the weather is warm, many people begin to look for food options that are easy to prepare and can help bring a hint of coolness to a hot day. Fortunately, there are a number of summer appetizers that provide plenty of nutrition while still satisfying the appetite. Here are a few examples of summer appetizers that anyone can make.
Summer snacks and finger foods tend to go together. They are easily prepared and even easier to consume. Simple platters of cut fruits such as kiwi, apples, and orange slices make a great appetizer for lunch or dinner. The fruit platter is also among the easiest of party foods to assemble. For some extra zing, make a simple fruit dip from pureed cherries and cream cheese.
Along with fruits, raw vegetables can also work well as light appetizers during the summer months. Carrot sticks, broccoli florets, and cherry tomatoes are easy finger foods that will help set the pace for the meal. For something with a little more spice, whip up some pimento cheese spread using diced pimentos, grated sharp cheese, and a little light mayonnaise. Clean and cut sections of celery stalks and fill them with the pimento cheese. For garnish, add some small pieces of toasted black bread to the platter.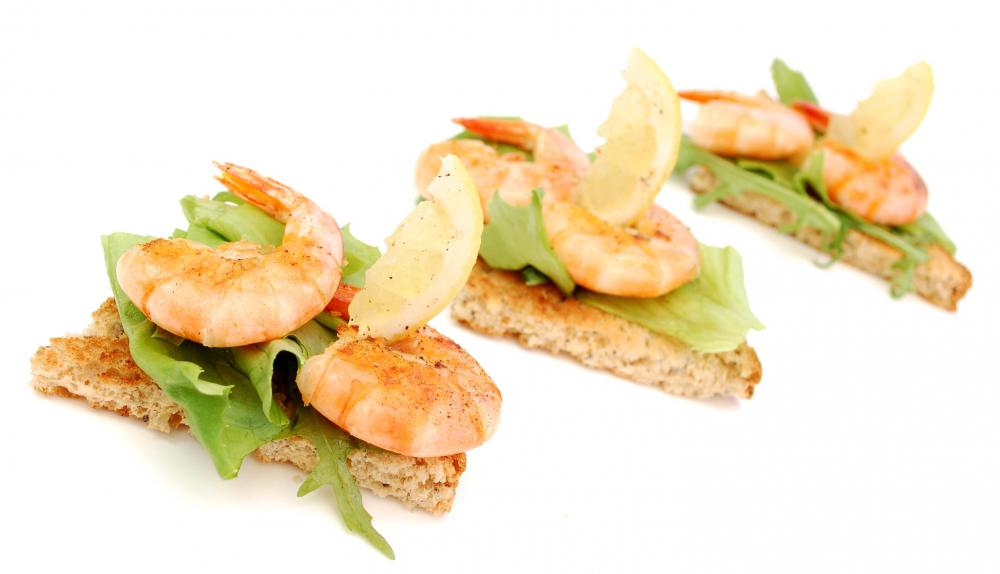 A cold soup is often one of the best summer appetizers. Even if you are not great at making soups, you can create a simple cucumber soup. Use plain yogurt, a little white wine, and cucumbers that have been seeded as your main ingredients. Place all three in a food processor and blend them together. The end result will be a thick cold soup that is refreshing and easy on the tummy. Add salt and pepper to taste when serving the soup.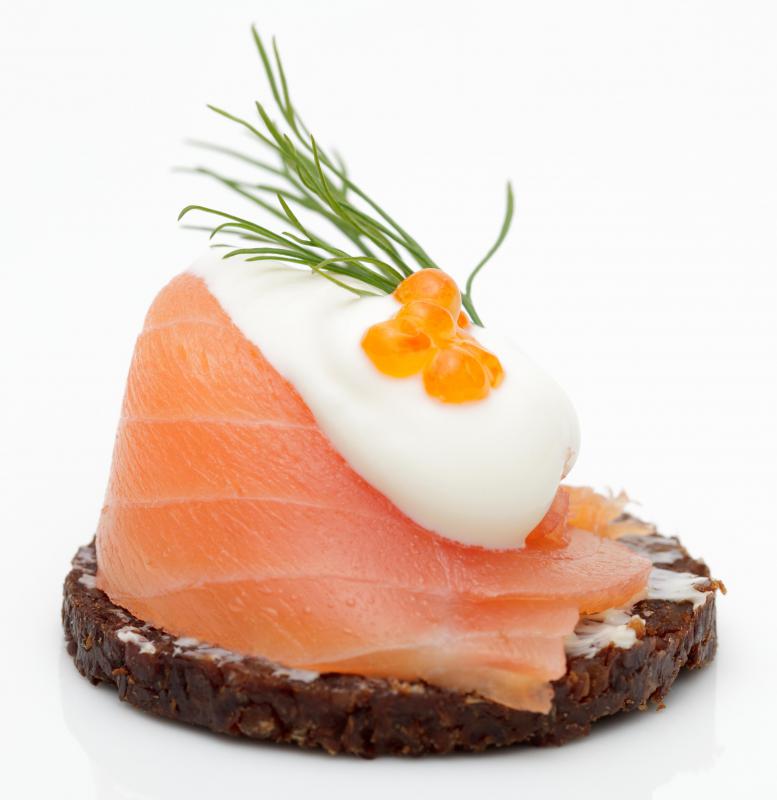 Chilled bean salads are another example of easy and nutritious summer appetizers. Combine cans of dark red kidney beans, black beans, and garbanzo beans into a bowl. Add in some diced onion and chunky sections of green bell pepper. Toss all the ingredients in Italian salad dressing and allow the salad to chill for thirty minutes. This bean salad has a great deal of visual appeal as well as being filling and tasty.
For something sweet, nothing beats a simple broccoli salad. Use raw broccoli florets combined with sunflower seeds and mandarin orange slices. Toss the ingredients in a salad dressing made with mayonnaise, granulated sugar, and a dash of lemon juice. Chill before serving.
One final light appetizer that is ideal for summer is hummus. A basic hummus recipe requires garbanzo beans, garlic powder and your choice of lemon juice or olive oil. Combine the ingredients in a food processor to make a smooth pate that is ideal for spreading on small sections of your favorite toasted bread. For a well rounded appetizer, serve the hummus with sliced black olives and a few cherry tomato halves.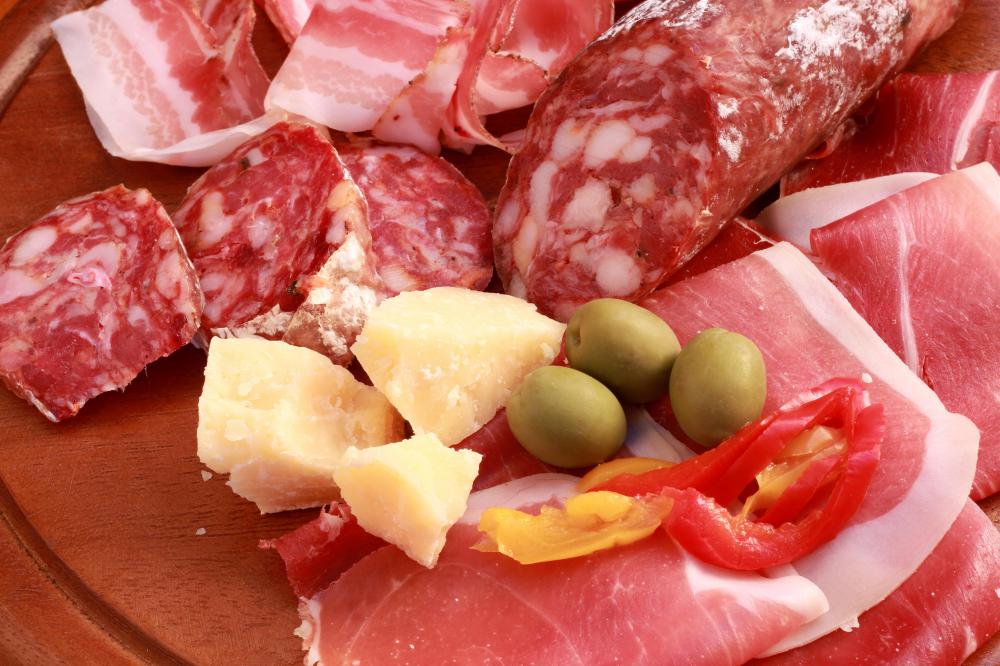 The great thing about summer appetizers is they can make use of all the fresh fruits and vegetables that are available all through the summer months. With a little imagination, it is easy to create appetizers that are cool, delicious, and nutritious.
Hummus can be a great summer appetizer.

Crostini with mozzarella cheese, chopped tomato and basil.

Shrimp canapés.

Salmon canapés with crème fraîche, caviar and dill.

Mayonnaise is a common base for many summer salads.

An antipasti platter.

Tomato and pepper bruschetta.

Assorted beans. Chilled bean salads can make a good summer appetizer.

Plain yogurt is used in a simple cucumber soup.

Garlic can add flavor to homemade humus.

Fresh salads made with in-season produce make delicious summertime appetizers.

Olive oil is used to dress caprese salad and other cool summer appetizers.

Mix broccoli florets with sunflower seeds and slices of mandarin orange for a sweet summer salad.

Cocktail wieners are small sausages that are often served as appetizers.

Summer parties may include chicken wings as an appetizer.