Drill bits are cutting tools that are made to fit into a rotating drill. A drill, fitted with a bit, is used to cut cylindrical holes of many different sizes in many different materials. The terms drill and drill bit can be confusing, as sometimes they are used to describe both the cutter holder (drill) and cutter (bit) itself.
There are a wide range of sizes and types of bits available. Steel ones are usually less expensive than carbide-tipped bits. Why buying a drill bit, shoppers should look for one that offers the quality and features most needed for the job.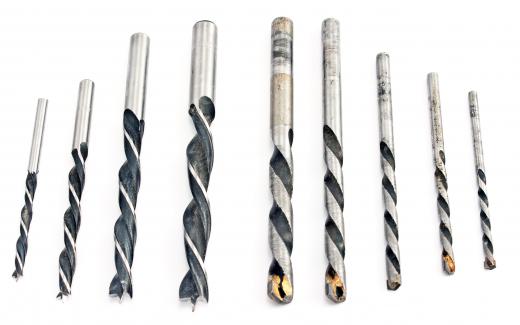 Drill bits are often sold in sets along with a drill, and ones designed for home use may include general purpose bits for use mainly on wood. The three main types of wood bits are flat, dowel and auger. A flat bit is sharp with either a point or a screw in the middle to get through wood. A dowel bit may also be called a lip and spur bit.
A dowel drill bit features cutting spurs and a sharp middle point. It's ideal for drilling holes in wooden dowels because it is designed to leave a smooth result. An auger bit has a corkscrew or twisted shape with a broad cutting edge, and it can also produce smooth and accurate cuts on wood. Twisted bits are the type most commonly available, and they can make small holes in wood as well as metal.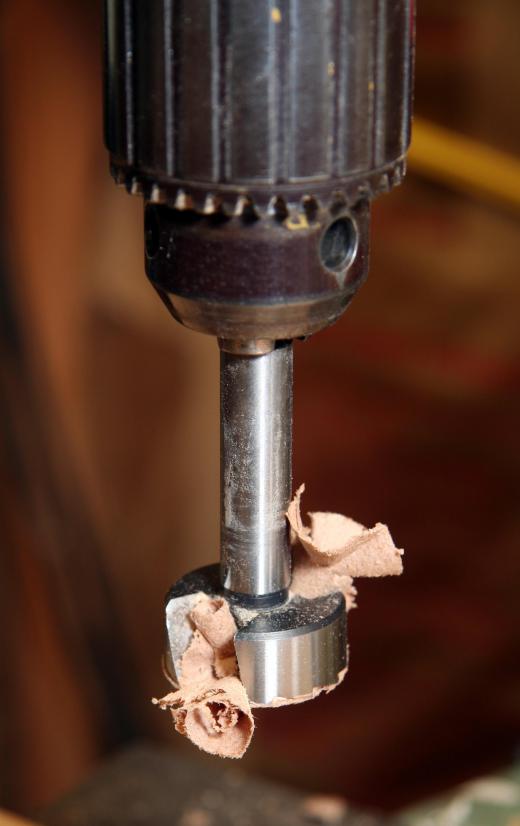 A step drill bit is used for drilling holes in metal such as aluminum, brass, and copper, while glass bits are made for cutting holes in either glass or tiles. Installer drill bits are used to install television cable and phone wires, and feature a hole to allow the electrical wire to go through. Although most people prefer using electric drills today, hand or manual drills are still available.
AS FEATURED ON:
AS FEATURED ON:

By: gavran333

A wide variety of drill bits are available for different uses.

By: Amy Walters

A drill with a Forstner bit.

By: AlexOakenman

Glass drill bits are used with an electric drill to create holes in glass.

By: sandrex

Drill bits can be made of steel, carbon steel and tungsten carbide.

By: hejnarphoto

Similar to drill bits, reamers are used to widen an existing hole in metal into an exact diameter.