What Are Different Types of Protein Shakes?
Protein shakes are a form of dietary supplement, meant to help people add large amounts of protein to their diet in a very quick and easy fashion. They are designed after milkshakes or smoothies, and are often sweetened in the same manner as these drinks, in order to mask the sometimes harsh taste of the protein agent. There are many different types of protein shakes, each with their own benefits and downsides. Some protein shakes include a number of other supplements as well, to help people get more of the nutrients they need, some are suitable for vegetarians and vegans, and some just try to get as much usable protein into the body as quickly as possible.
There are five main protein sources used in most protein shakes: soy, egg, casein, milk, and whey. Of these, only soy is suitable for vegans, but many people believe that there are downsides to ingesting such massive amounts of soy. It is important to look at how accessible the protein in protein shakes actually is, as ingesting huge amounts of protein does no good if your body isn't able to turn the amino acids in it into actual protein the body and utilize.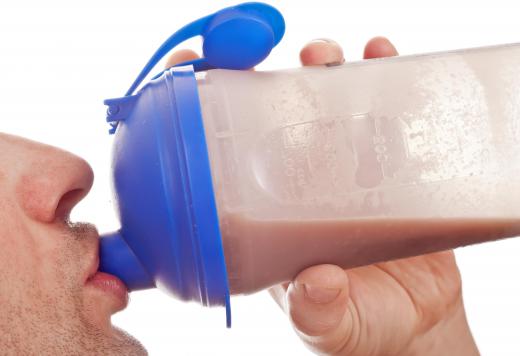 It's also important when choosing from the array of protein shakes to know what you want them for. If you are a high-performance athlete looking to boost protein in your diet after working out or performing, you will want a very different shake than someone looking to use protein shakes as a way to lose weight. Athletes generally want protein shakes that not only contain protein, but also contain reasonably high levels of carbohydrates to give their body immediate energy, and some amount of fat. On the other hand, those looking to use protein shakes for weight loss will want to find shakes that have very little carbohydrates and fat, and are more filled with protein. People in the middle, such as athletes operating at a slightly less intense level, or people engaged in moderate body building, will want to find a shake that falls somewhere in the middle, with perhaps a 30% or 40% protein content.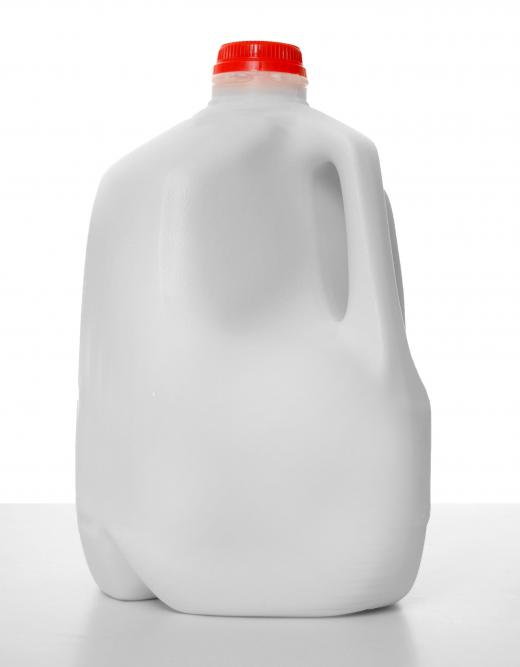 It's also important to figure out how much protein you actually need. Most people only need around 3.6 grams of protein for every ten pounds of weight (8 grams per ten kilograms). Most people actually eat more protein than that, so it is really only people who are working out extensively or building muscle that need protein shakes. People working out intensely, or extreme athletes, should get up to 9 grams of protein for every ten pounds of weight (20 grams per ten kilograms).
Whey protein shakes are the most popular type of protein shake, with their protein derived from the whey protein found in milk. It absorbs very quickly, and remains in the body for only a brief time. Casein is also derived from milk, and remains in the body for a longer time and absorbs more slowly. Soy protein, on the other hand, is derived from plants, and has good antioxidant properties. Some people believe soy protein causes a decrease in testosterone and an increase in estrogen, but there is a great deal of debate on this subject.
AS FEATURED ON:
AS FEATURED ON:

By: Deymos

Protein shakes use one of five main protein sources.

By: vlorzor

Protein shakes may include milk.

By: Warren Goldswain

Athletes prefer protein shakes that are high in protein, as well as carbohydrates to give them immediate energy.

By: Johan Larson

Protein powder can be added to green smoothies made with nutrient-packed vegetables.

By: Tyler Olson

A banana-orange smoothie made with low-fat Greek yogurt, which is high in protein.