What are Different Types of Home Theater Screens?
One component of the home theater is the screen. There are four basic types of screens to choose from: permanent, portable, manual pull down, and electric. Permanent home theater screens are fixed screens that are capable of creating a perfectly flat viewing service. As a result, they create the highest quality picture. Permanently mounted screens also are available in a wide variety of materials, because it is not necessary for the material to be supported and it is stretched on a flat surface.
For homeowners with pets or small children, however, permanent screens may not be the best option. They are more likely than other types to become dirty or damaged by pets or children playing or running around in the house. In addition, permanent home theater screens are more costly than manual pull down screens.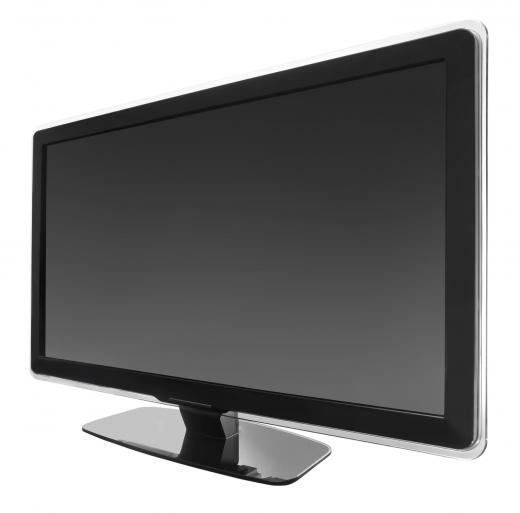 Portable home theater screens were not designed specifically for home theater use. Nevertheless, they can be quite useful for homeowners who occasionally enjoy converting the family room into a theater room, and the screen can be easily stored away afterward. On the other hand, they are smaller than other types and can be difficult to set up and take down each time they are used. In addition, they are limited in the type of material used to make them. As a result, they have a less professional look when set up than do other types of screens.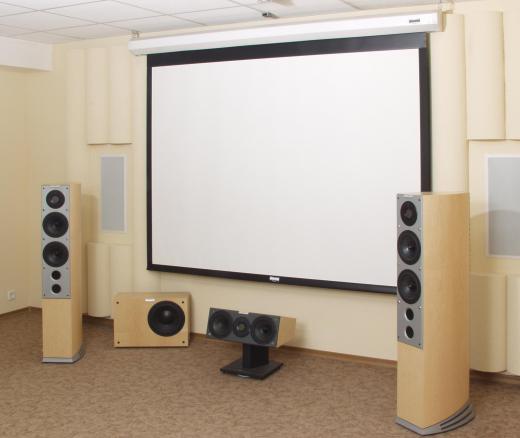 Manual pull down home theater screens are flexible and affordable. They are meant to be mounted to a ceiling or onto a wall. These screens are available in a wide range of qualities, with the most affordable version being the roll up type typically found in a classroom. Manual pull up screens are also available in heavy duty designs with extra smooth retraction capabilities for home use.
Electric home theater screens are very attractive, sleek, and highly functional. When used in a room dedicated entirely to the home theater, these screens make it feel as though one is sitting in a cinema. They are also capable of displaying a very flat surface. They can, however, be somewhat difficult to initially install.
AS FEATURED ON:
AS FEATURED ON:

By: Maxim Pimenov

A flat panel display for a home theater.

By: ludmilafoto

Permanent home theater screens will be more costly than manual pull down screens.