What are Different Types of Chocolate?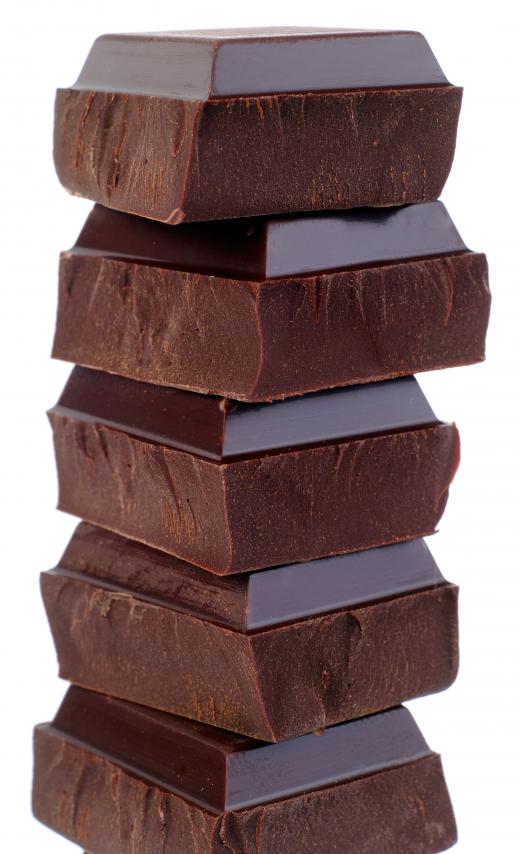 Loved by the world, and especially by women in bad moods, the sweet, delicious substance known as chocolate has become popular only in the past 175 years or so. The Aztec Indians drank a hot concoction made from cocoa beans, but it did not resemble the beverage as we know it. In fact, the first solid chocolate bar was sold in England in 1847. It also comes in many forms — some familiar, some less so.
Chocolate is made by harvesting the pods from the cacao tree and allowing them to ferment for about a week. The beans are then shelled from the pods and either sun-dried or machine dried. The latter method takes less time, but produces a lower grade of chocolate.
After being dried, the beans are then graded, roasted and ground. The ground beans are pressed to release the fat, or cocoa butter, and the result is cocoa mass or "liquor." The cocoa liquor is then used to make various kinds of chocolate.
Milk chocolate is probably the most familiar type. It is produced by combining cocoa liquor, cocoa butter, lecithin, whole milk, vanilla and sugar. A good-quality product should have at least 33% cocoa solids. Most mass-produced varieties have less, however. The U.S. Food and Drug Administration has set standards on what percentage of cocoa solids a particular type must have in order to be labeled and sold as that variety.
Some is best for eating, and some for cooking. Some types, like couverture chocolate, can be used for baking, eating or coating candies. This is usually considered the highest quality, and it has a high percentage of cocoa butter, making it smooth and easily tempered. Couverture is also expensive, making it more suitable for candy-making than for general baking, for which very a high-quality is not required.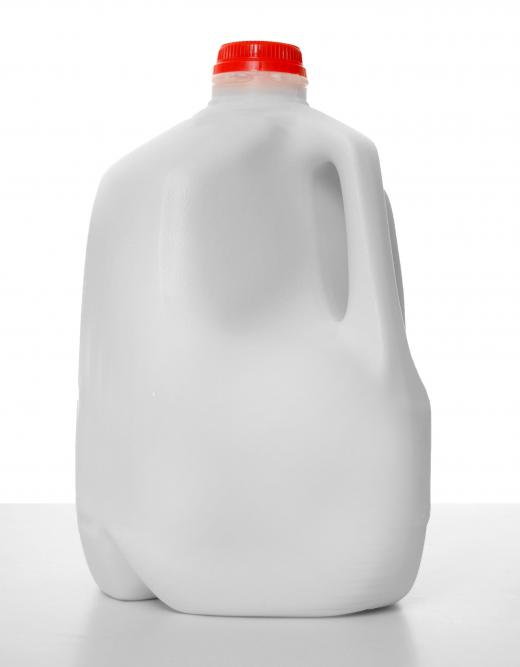 Baking chocolate is often bittersweet or unsweetened, which means it has 60 to 100% cocoa liquor, very little sugar and a much lower cocoa butter content than other varieties. It may also have a grainy texture, which does not matter when it is melted and used for baking. Compound chocolate is sometimes used in place of couverture, since it is less expensive, having vegetable fat in place of some of the cocoa butter. Cocoa powder is also a familiar sight in the grocery aisle and has a wide variety of uses. Eating chocolate is meant strictly to be eaten in bar form.
White chocolate is not considered chocolate by the FDA, and so has no guidelines for its composition. The best is composed of cocoa butter, whole milk powder, vanilla, sugar and lecithin. Some lower grades include a lot of vegetable fat, but the best kind uses only cocoa butter.
Willy Wonka's chocolate river from Charlie and the Chocolate Factory may be a fantasy, but author Roald Dahl had the right idea: everyone loves chocolate.


Chocolate.

Chocolates covered in coconut flakes.

By: Fotoschuh

A selection of dark, milk, and white chocolate candies.

By: Rozmarina

Baking chocolate is often bittersweet or unsweetened with a higher percentage of chocolate liquor and very little sugar.

By: vlorzor

Whole milk is an ingredient in milk chocolate.

By: svl861

Cocoa butter is used to make chocolate.

By: Jiri Hera

Cocoa beans are fermented before being roasted and ground into a powder to cut down on the natural bitterness of the bean.

By: pilipphoto

Chocolate mousse is a popular gourmet dessert.