What Are Chipboard Sheets?
Chipboard sheets are pieces of cardboard available in different sizes and thicknesses. A chipboard sheet is brown or gray on both sides or it may have a white coating on one side. Chipboard is made from recycled paper that is pressed together. Chipboard boxes are used for interior and exterior packing materials, while chipboard is sold for craft projects such as card making and scrapbooking.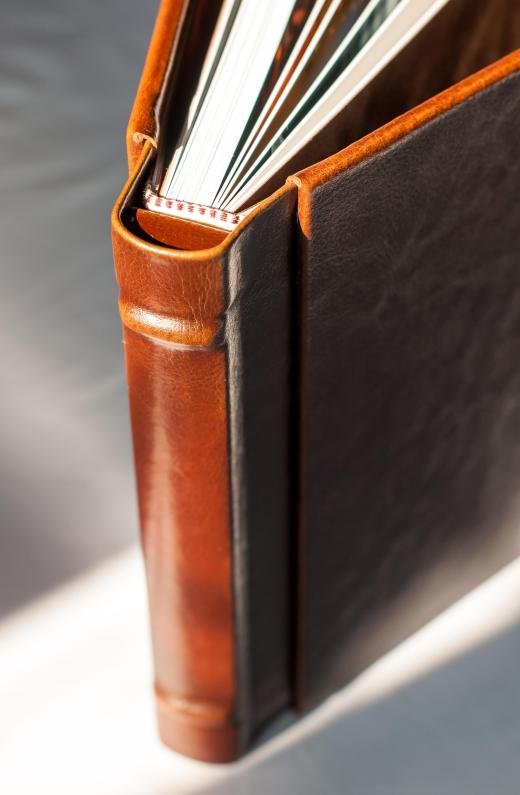 A chipboard sheet has a recycled look to it since the bits of different papers are noticeable. In white-coated chipboard sheets, the look is smoother and the color is consistent. Both types of chipboard pieces can be painted to create beautiful and sturdy designs. A fairly thick, yet flexible sheet can be used to make a greeting card by folding it vertically or horizontally in the center. Chipboard greeting cards can be decorated with glitter or techniques such as rubber stamping.
Thin pieces of chipboard can be cut into many different shapes with paper punches or die cut machines. Both paper punches and die cut machines are used in scrapbooking to create letters and shapes, including flowers, animals and seasonal symbols such as snowflakes. A craft knife can also be used to cut shapes from chipboard. The shapes and letters are painted and decorated to create design elements around photographs added to the scrapbook's pages.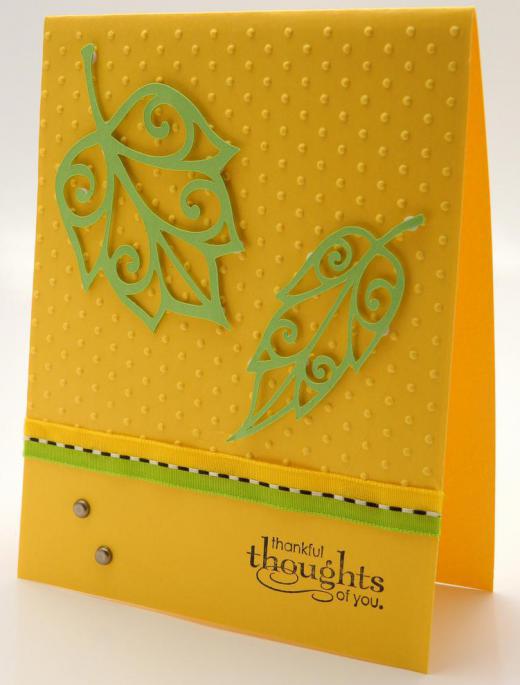 Shapes made from chipboard sheets may be attached to scrapbook pages or other pieces of chipboard using craft glue or double-sided tape. Some types of glue may not adequately stick thicker types of chipboard to surfaces, so a good craft glue rather than an all purpose glue is recommended. Pre-cut self-stick chipboard letters and shapes are also available. Some scrapbooking crafters cover chipboard shapes with colorful paper rather than painting them. Patterned paper is sold in scrapbooking and craft stores in many different designs and colors.
Layering different thickness of chipboard shapes along with pieces of patterned paper gives scrapbooking and card making projects interesting depth and texture. Some crafters add color and texture to their projects by using chipboard shapes as stamps. One side of the cardboard cut-out is placed in paint and then the shape is pressed onto cards and other surfaces to make stamped patterns.
After cutting shapes from the sheets, the scraps can be saved and painted to create small details such as animal ears and tails or flower petals, stems and leaves. Another idea to use up chipboard scraps is to paint them and attach them to painted sheets to create collages. Large chipboard sheets are ideal for collages and wall art projects.


A nail being driven into a piece of chipboard.

By: SilviuFlorin

Shaped pieces of clipboard sheets can be added to the pages of a scrapbook.

By: nito

Chipboard is often used for collages since it is thicker than regular paper.

By: Designs by CnC

Chipboard sheets are sold for craft projects such as card making.

By: Sergey Mostovoy

Thin pieces of chipboard are often used to make interesting shapes for scrapbooking.