Should I Use a Deposit Protection Scheme?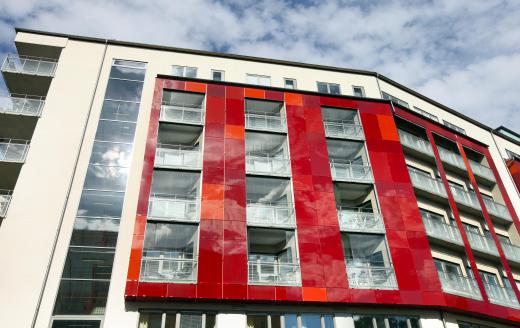 In the United Kingdom (UK), a deposit protection scheme is required by law for most rentals initiated after 6 April 2007. A deposit protection scheme is a means by which a landlord and tenant can be assured that any disputes over the deposit's refund will be equitably settled. The landlord turns over the deposit to a third party or uses an insurer, either of whom will refund the deposit to the tenant at the termination of the tenant's occupancy.
A deposit protection scheme could take either of the forms mentioned above. In the first, the deposit is given to a third party who holds the money in escrow until the termination of the tenancy. The second option is for the landlord to pay an insurance premium for tenancy deposit protection. In the first case, the deposit protection service invests the funds and retains part of the proceeds as compensation for its efforts.
The law applies to what is known as an assured shorthold tenancy. This is the standard form of rental agreement in the UK and is similar to a residential lease in the US. Deposit protection schemes were instituted to ensure that landlords and leasing agents were treating tenants fairly and to provide a means of arbitration should a dispute arise over whether or not a renter could get the deposit back. Accepted reasons for the withholding of a deposit include back rent owed, failure to give notice, failure to vacate or return keys upon eviction and damage beyond reasonable wear and tear to the rental unit.
There are some exceptions to the law, including the presence of a resident landlord, the property being used as a vacation or secondary home, annual rent in excess of £100,000 British Pounds (GBP), or a tenant who is a corporate or business entity. For leases beginning before April 2007, the leasing agent or landlord is not obligated to use a deposit protection scheme, but is encouraged to do so upon renewal of the lease. The landlord has 14 days from the receipt of the deposit to elect a deposit protection service and notify the tenant.
A survey done by a leading deposit protection service in 2008 revealed that 62 percent of landlords openly admitted not using a deposit protection scheme, despite the legal requirement. Under the law, landlords face the loss of their eviction rights and a fine equal to three times the deposit amount. Tenants should be aware that their deposits may be at risk if it is not protected by a custodial or insurance based service.


By: Mikael Damkier

Despite laws, many landlords do not use a deposit protection scheme.