How Do I Install a Microwave?
Microwave installation is an intermediate-level construction project that requires electrical and carpentry skills. The job usually requires at least two people who will need to measure an installation space, attach mounting brackets, and secure the microwave to the wall. This job might also require an electrician or other professional to install a vent or add an electrical outlet for the new microwave.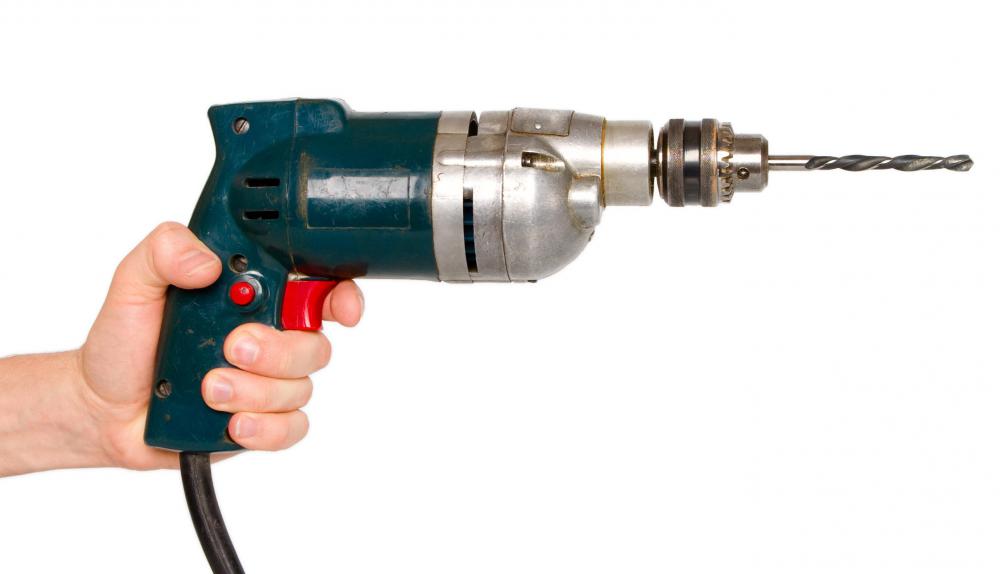 The first step of the project should be determining the size of location where the microwave will be mounted. This spot should be measured and marked with pencil or chalk. It is important to choose a wall with a good structure for mounting to ensure the microwave is safely secured.
It is important to have the necessary tools, people, and time to install a microwave. This type of installation typically requires about an hour for two people with simple carpentry skills. The installation is similar to installing a picture on a wall, but requires someone who can hold the microwave while it is attached to the wall brackets.
A new microwave will typically include mounting instruction in the box. These instructions should clearly describe the steps necessary for the microwave installation. The most difficult part of the installation process is electrical or vent work that may be required, depending on the type of microwave.
A microwave oven requires electricity to operate. It is important to install a microwave near an electrical outlet that is easily reachable by a standard electric cord. If an outlet is not near the mounting area, an additional electric outlet must be installed. A qualified electrician who is familiar with residential wiring should perform this task.
A few tools are required to install a microwave. These include an electric drill, measuring tape, pencil, electric screwdriver, and a level. The microwave is typically installed on brackets that are screwed into the studs of the wall. This holds the microwave securely on the wall. It is important to ensure the brackets are mounted level to each other or the microwave will be crooked.
Most stovetop microwaves have vent fans that expel smoke and smells from the kitchen. The vent fan is typically connected to an external exhaust vent that pushes odors out of the home. This exhaust vent installation is moderately complex and requires some light carpentry and vent ductwork to run the vent through the walls. An external vent is not required to install a microwave but adds a touch of elegance to the final product.
If the microwave is being installed over a stovetop range, it is important to ensure it is installed with adequate clearance from the oven burners. A distance of 3 feet (.91 meters) is typically acceptable but should include enough room to place large cooking pots on the stovetop without hitting the microwave surface. This will allow the steam and heat to dissipate before it hits the bottom surface of the microwave, which could damage the appliance.