How do I get Started with Scrapbooking?
The process of scrapbooking is an imaginative and creative one that begins with a desire to create and preserve memories. With scrapbooking, memories are kept fresh through pictures, words, shapes, colors, and stories. They can be of special days, special times, or special people, and are preserved through a series of tools used with the scrapbook. These scrapbooking tools include papers, stencils, colors, photographs, and scissors, and are essential in the making of a scrapbook.
To start scrapbooking, you must first buy a book or folder to keep your pages in. These books often take the form of bound notebooks with spines or spirals. They can be folders with prongs to keep pages in, or special notebooks with large pages and firm spirals to keep heavy photographs from ripping out. If the paper does not come with the book, the most popular scrapbooking paper is heavy construction paper, and can be many different sizes and many different colors.
After finding the book and pages, you can continue the scrapbooking process by figuring out what different things to scrapbook. After picking a person, group, day, or event, you can find as many photographs or memories from the day as possible. You can then sort the photographs and narrow them down into a group of the ones that you would like to use for your page. After this, the scrapbooking process is continued as the actual construction of the page begins.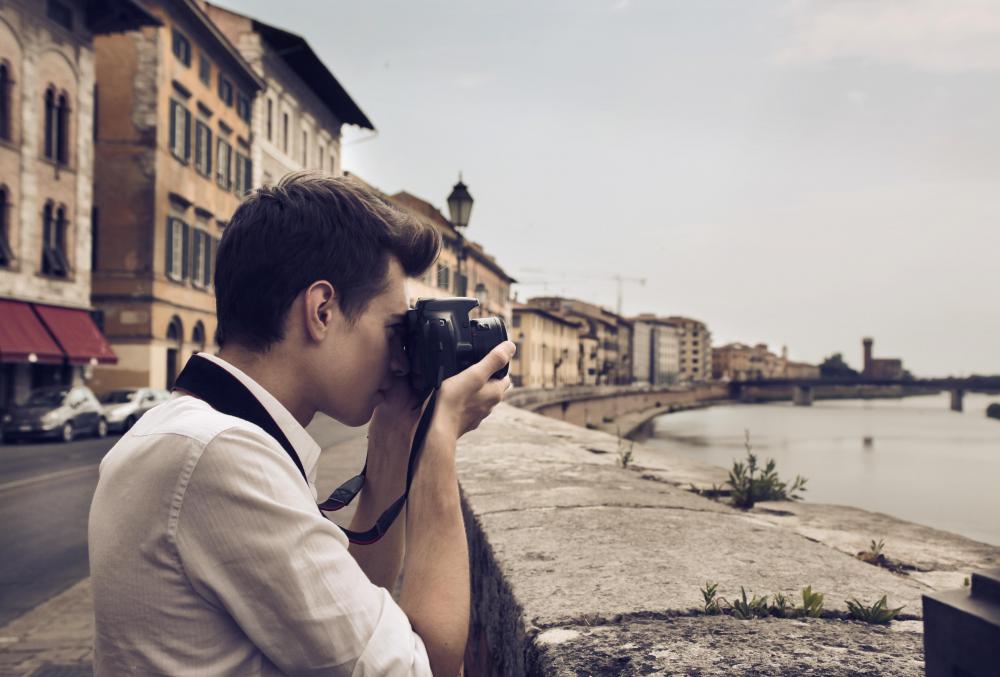 The scrapbook page can be designed first and then finished with photographs, or the photographs can be laid and then designs can be made around them. This step of the process is where personal flavor and creativity can be added to the art of scrapbooking. You can cut pictures with specialized knives, giving them a curved or jagged design on the edges, or you can add additional background colors behind the picture or around the page. These can be added as a background to compliment the pictures, or to enhance the mood of the memory, like green and red colors for a Christmas page.
After the pictures are added, you can add many different things to a page to establish the page as a unique. A date and a description of the day can be added, such as "January 16, 1986- 5th Birthday at Disney World!" Things people said that day, inside jokes, or different anecdotes can be added by typing up small blocks of text, cutting them and pasting them onto the page. You can also add different pieces of clip art or stickers around the pages, such as pictures of balloons, or birthday cakes, or Mickey Mouse, to enhance the atmosphere of the day to people who will view the scrapbook.
Scrapbooks often have spiral bindings. .

Heavy construction paper is a very popular scrapbooking paper.

Adding different clip art images or stickers may enhance pages in a scrapbook.

As with all forms of scrapbooking, photographs are often the focus of any digital scrapbooking project.

Fabric is a common and easy to use material when scrapbooking.

Basic scrapbooking often include materials like twine and card paper.