How Do I Choose the Best Wholesale Eyeshadow?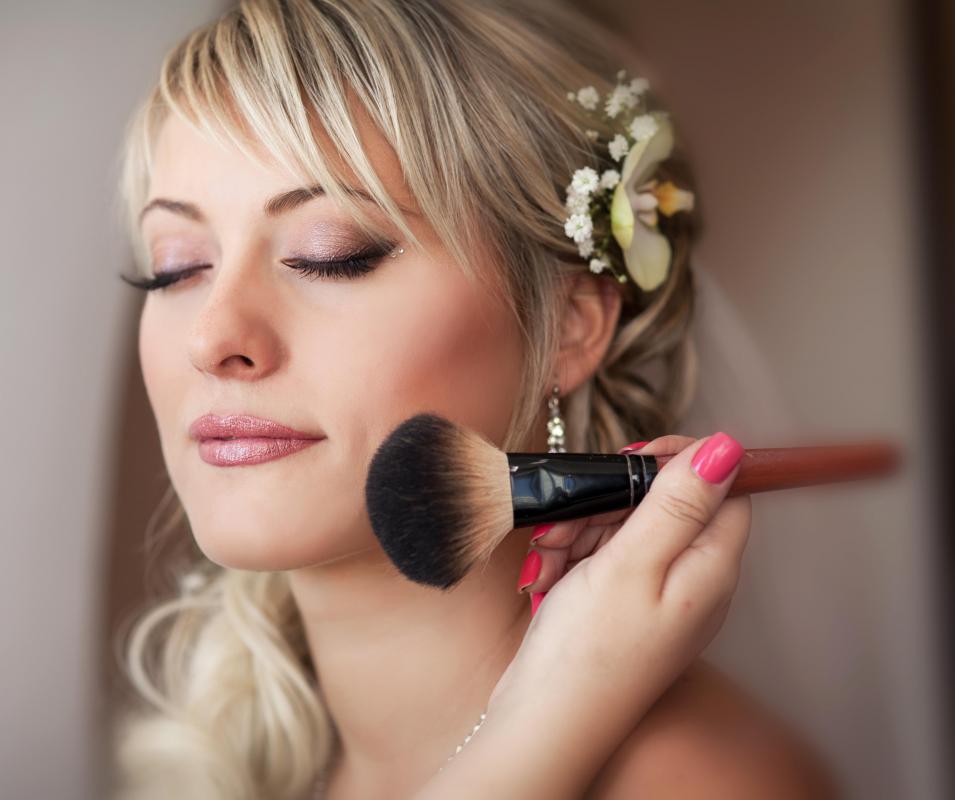 Wholesale eyeshadow offers deeply discounted prices for larger quantities of products, but there are still considerations before choosing which to purchase. Makeup artists will want a wider range of colors and formulations, while personal use cosmetics can be tailored to preference. Specialty products such as loose pigments and cream eyeshadows can also be purchased based upon your needs. Another consideration that you should make is the reputation of the wholesale seller before making any purchases.
Makeup artists, or makeup novices who don't yet have color preferences, may want to purchase wholesale eyeshadow palettes that offer up to 100 shadow colors in one case. The best palettes to choose contain a wide array of colors, from neutrals to neon in a blend of matte, shimmer, and metallic finishes. Depending on your color preferences or needs, you can select the most appropriate palette. Quality palettes should be packaged in sturdy black cases that will protect the shadows from damage during travel.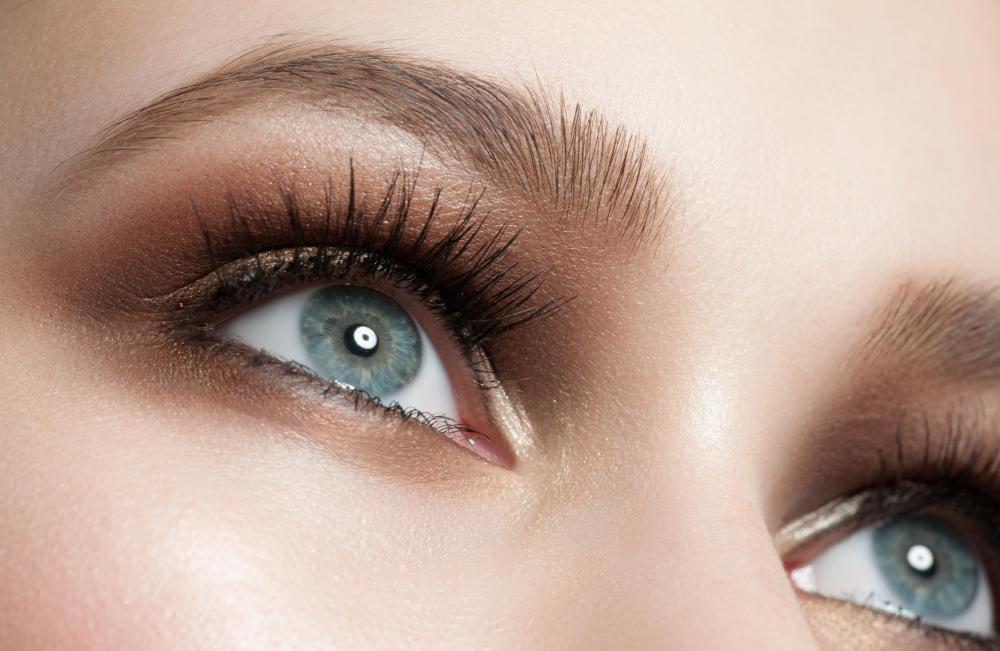 Wholesale eyeshadow for your individual use is more easily tailored around the customer's color preferences. You are able to customize your own vessel thanks to the use of magnetized palettes sold with empty wells that fit pressed eyeshadow pans. A four-pan palette can be filled to suit a single look by including a mid-toned lid shade, darker contour color, and a light highlight shade paired with a dark brown or black that can be used wet as an eyeliner. Larger palettes can be used to design multiple shade looks or include a number of shades within the same range, such as neutrals.
Loose pigment wholesale eyeshadow is typically sold as bulk mica packaged either in jars or baggies. The best pigments for you to purchase are glitter or duo-chrome shades that are harder for manufacturers to mimic in pressed shadows. Pigment jars should be easy to stack and should also include sifters on the tops to control the amount of product that's distributed.
Cream wholesale eyeshadow is another option to consider when choosing which to purchase. Neutral-toned cream wholesale eyeshadow can serve as a base for pressed or pigment shadows to make the colors bolder and longer-lasting. Dark cream shadows can be applied with an angled brush to use as a liner. The best creams are opaque and apply easily with fingers or sponges, and packaging should be airtight jars that will prevent product drying.
Choosing a seller of wholesale eyeshadow may require some research on your part. Beauty review websites can be a valuable resource for reading honest reviews of various cosmetics companies, as can word-of-mouth suggestions from friends or other beauty professionals. Just remember that Buying from the wrong company can result in products with little color payoff and poor overall quality.
By: armina

An eyeshadow kit bought at a wholesale shop may contain dozens of shades.

By: phasinphoto

Powder wholesale eyeshadows may be purchased in jars.

By: Mikhail Malyugin

A dark shade of eyeshadow can also be used as eyeliner when applied with a wet liner brush.

By: mikelaptev

The reputation of the wholesale seller should be considered before making a purchase.