How Do I Choose the Best Turkey Breast Stuffing?
Exactly what makes the best turkey breast stuffing is a matter of individual taste. Some enjoy the taste of sage, onions and celery on moist croutons that traditional holiday stuffing provides. Others enjoy a fruitier flavor, with cranberries or apples added into the mixture. A healthier stuffing can use oatmeal, quinoa or rice. There are a variety of turkey breast stuffing recipes catering to a variety of tastes.
The most basic turkey breast stuffing recipe is often considered the best because it brings back memories of childhood for many. This stuffing usually involves toasted cubes of bread mixed with melted butter, fried onions, celery, sage, thyme and rosemary. It creates a very solid base for the flavor of the turkey meat. Unlike a whole bird, for which cooking the stuffing inside the chest cavity could cause problems, stuffing just a breast works very nicely and imparts moisture and turkey flavor to the stuffing.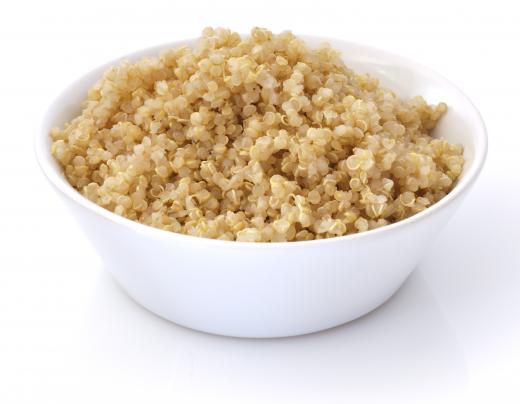 Classic stuffing can be easily modified to take on different desired flavors. Cranberries or other dried fruits can be put into the stuffing and will reconstitute while cooking. Sausage taken out of its casing and crumbled into the mixture adds a savory accent. Different vegetables and spices, such as green onions, cinnamon, ginger and cilantro can be used to add complexity.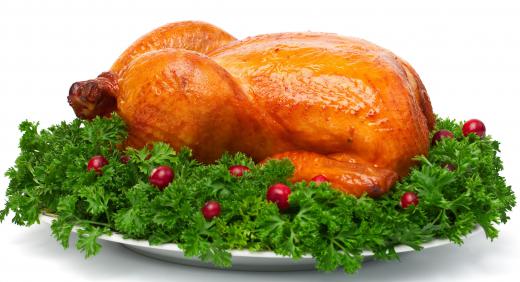 One sweet turkey breast stuffing variation does not contain any bread, calling instead for cooked white rice. The rice is mixed with dried apricots, raisins and nuts such as walnuts, hazelnuts and pecans. Thyme and onions are added to the mixture and then stuffed inside the turkey breast. The result is a sweet complement to the turkey meat that also adds some texture.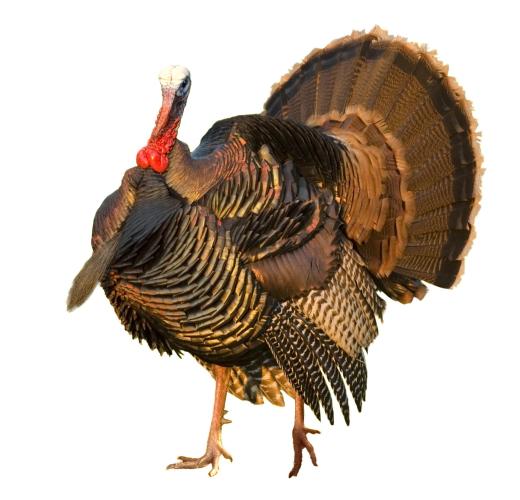 Some turkey breast stuffing uses crumbles of cornbread instead of Italian or white bread. It adds a different, stronger flavor and can stand up to more aggressive ingredients. Sausage, bacon and ham are some options and can be coupled with apples, walnuts or chestnuts. The cornbread will cook and act as a loose binder for the ingredients, creating a stuffing that has more body than some after roasting.
Depending on the cut of meat, turkey breast stuffing can be very different from traditional holiday stuffing. Boneless cuts can be butterflied and filled with butter, seasonings and prosciutto. The breast can be stuffed with cheeses such as bleu cheese, Swiss cheese or feta. Vegetable stuffing that is bound with a small amount of Japanese bread crumbs and egg whites can fill out the inside of a turkey breast, especially with ingredients such as asparagus, mushrooms and diced sweet potatoes.
AS FEATURED ON:
AS FEATURED ON:

Quinoa can be used to make stuffing.

By: Olga Nayashkova

Leftover turkey sitting out is safe to eat within two hours.

By: Jeffrey Banke

A turkey.

By: marilyn barbone

Croutons can be moistened and seasoned as a turkey breast stuffing.

By: Volodymyr Shevchuk

Dried apricots are used to make a sweet variety of stuffing for turkey breast.

By: Brent Hofacker

Turkey stuffing is flavored with seasonings and may be made with cornbread.

By: andersphoto

Celery is a popular ingredient in stuffing.