How do I Choose the Best Thermal Leggings?
Wearing thermal leggings can be a great way to stay warm in cold weather. There are different types of these leggings designed for different activities, so it is best to purchase leggings designed for a specific use. For example, some leggings are designed to be worn outside during winter sports, such as while hiking or skiing, while others are simply designed to be worn every day, such as under a skirt.
There are thermal leggings designed for men, women, and children, and they are sized accordingly. In addition, leggings come in various lengths. The two most common types are full length, which reach all the way to the feet, and cropped or capri length, which generally reach to approximately mid-calf. Another type of leggings are ankle length, which are frequently worn with boots.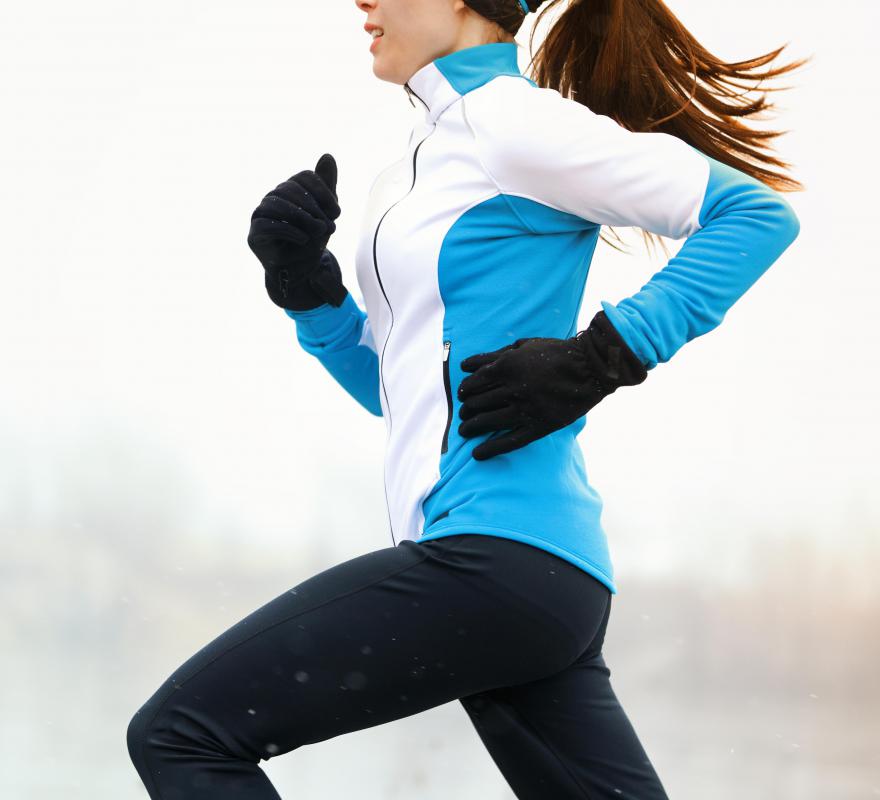 The benefit of thermal leggings is that they are typically thicker than other types of leggings, and may be made with two or three layers of fabric, depending on their intended purpose. Cotton and wool are two common materials used in creating thermal clothing. Leggings designed for outdoor activities may include a third layer designed to wick moisture away from the body while keeping you warm.
To choose the best thermal leggings, consider how you will wear them. In general, there are three types of leggings: those designed to be worn as pajamas, during outdoor activities in the winter, or simply as everyday fashion clothing. Each of these types of leggings can be found in their respective departments in clothing stores.
If you plan to participate in a specific winter sport, such as skiing, snowboarding, or skating, among others, it is best to visit a sporting goods store to find leggings designed for that particular sport. For hiking or simply walking outside, more basic thermal leggings may be worn. They are typically designed to be worn underneath another pair of pants. Thermal leggings are not usually worn for exercising indoors, as they would be far too hot.
To wear leggings as part of an outfit, it becomes a matter of personal preference. Leggings are designed in many different patterns and colors, and are generally relatively inexpensive, making it easy to have a large collection that can be matched with many different articles of clothing. These types of leggings are designed to be worn on their own, generally underneath a skirt or dress, but not pants. Any pair of leggings should fit tightly to the legs; they should not appear loose or baggy.
Thermal leggings designed for outdoor activities often include a moisture-wicking layer.

Thermal leggings have to provide maximum flexibility for people while enjoying winter sports.

Some thermal leggings are designed for outdoor exercise.

The best thermal leggings are thin enough to fit under several layers of winter clothing.

Thermal leggings may help keep people warm during the winter months.