How do I Choose the Best RV Park? (with pictures)
Choosing the best RV park depends on a number of factors. For most, being able to travel in a recreational vehicle (RV), also known as a motorhome, is a very liberating experience. There is no need to be tied down to one location; your home is wherever you decide to make it. However, with this freedom comes some inconveniences. RV parks seek to minimize these and those who are trying to choose the best one for them will soon find there are a myriad of options.

Of course, when choosing an RV park, there are always the basics to consider. While parks catering to RVs will almost always have electrical, water and sewer hookup, some may not. It is never a good idea to assume anything, especially full hookup, is available and this should be verified beforehand. Also, some may offer wireless Internet service as well.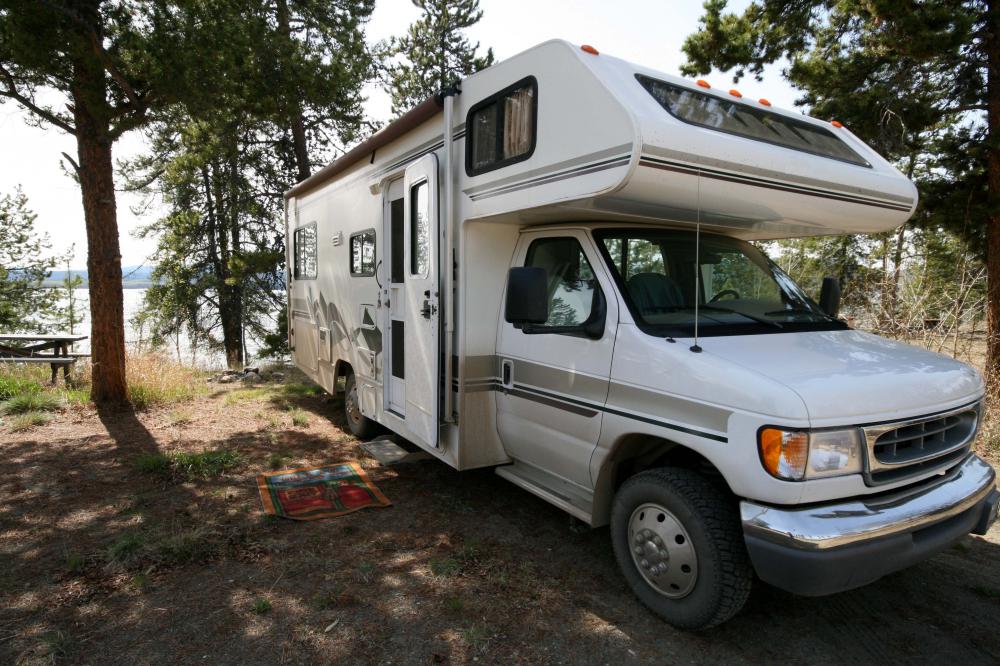 One of the other primary things that must be determined when choosing an RV park is how important mail delivery is for you at that location. Many people will have their mail held, then have it delivered when they reach a certain destination. If it is important for you that your RV park accept mail, make sure this is offered before leasing or renting space. Many times, RV parks will not accept mail for guests.
Also, it is important to consider your length of stay at a certain RV park. Some people travel with motor homes to warmer locations in the winter and plan to stay in those locations for months. However, some parks may not allow long-term camping. If this is a possibility, make sure the RV park has allowances for long-term camping. Most traditional campgrounds limit the time anyone is allowed to stay to 10 to 14 days.
Of course, convenience is a key to any RV park choice. If you know the area, find an RV park closer to the areas you are most likely to go to frequently. However, pay attention to the environment and safety of such parks as well. The key is to find a central base convenient to most of your possibly daily activities, yet also find a place that you can feel secure.
For those who like to exercise or socialize with other campers or RV owners, some RV parks will offer special amenities. These may include community rooms and even exercise rooms complete with cardiovascular and weight machines, along with free weights. Most locations offer this as a perk and once you rent a spot, there is no additional charge for their use.
Cost is another important factor. Many RV parks may seem like perfect choices, but the cost of renting a slip may be more expensive than some can afford. This could play a critical role in any choice that is made. While it may be a perfect location, the price may make it far less than perfect.
An RV.

A Class A RV.

While some RV parks offer water, electrical, and sewer hookups, others may not.