How do I Choose the Best Promotional Hand Sanitizer?
If you are considering using hand sanitizer as a promotional product, you may feel overwhelmed by the options available. One of the first choices to consider is the form of hand antiseptic that you prefer to go with, as the available types range from gel and spray to lotion and wipes. You should also consider whether potential customers would prefer small, portable bottles of promotional hand sanitizer, or the larger kind with a pump. Additionally, know that there are unique variations of these promo products, as you can get bottles that are shaped like pens, or small containers that can be attached to key chains.
There is more than one type of hand sanitizer available, though the gel kind often seems like the only one. While gel is quite popular, you can also opt for spray, which makes it easy to apply antiseptic to the hands. In fact, this kind of promotional hand sanitizer can even sanitize items that are often dirty, such as door handles. Some customers may prefer to get a bottle of lotion hand sanitizer, which moisturizes as it cleans so that the skin does not get dry. Finally, you can also invest in small canisters or pouches of wipes that contain hand antiseptic, which many people like to keep in their cars or purses so that they can wipe both hands and surfaces clean.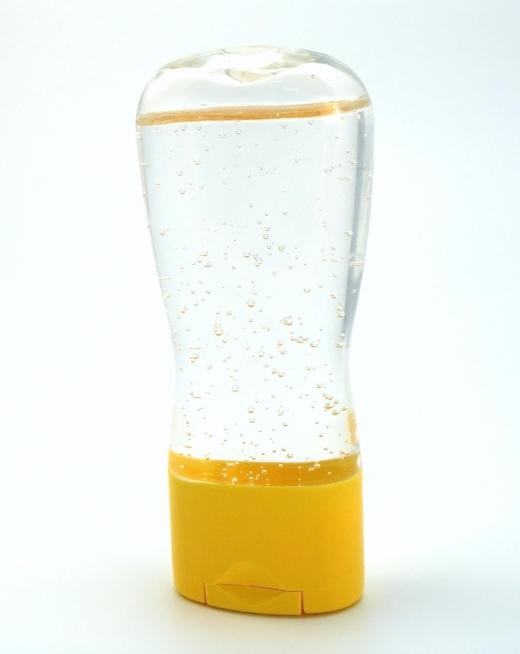 Another consideration to make when buying promotional hand sanitizer is whether your target market would likely prefer large or small bottles. If your potential customers are typically on-the-go, you may opt for miniature bottles of gel, spray, or lotion, or perhaps small pouches of wipes. This often works well if your target audience is known for being busy, such as businesspeople or parents of small children. On the other hand, some potential customers may prefer larger bottles of hand sanitizer, including teachers or business owners who might want to keep one on their desk; this type has the added advantage that potentially more people will use and see it.
Before you choose a type of promotional hand sanitizer, you should think about whether your target market would enjoy unique details, such as a different bottle shape. For example, you can get this kind of product in a tiny bottle that resembles a pen, credit card, or hand. This can make your promo products appear both functional and fun. You can also get promotional hand sanitizer that has a small neoprene sleeve over it with a clip that allows it to attach to a key chain, backpack, or purse. Choose the option that you think your potential customers would likely appreciate.
AS FEATURED ON:
AS FEATURED ON:

By: Ewa Brozek

Promotional hand sanitizer.

By: Elenathewise

Some customers may prefer hand sanitizer bottles that feature a large pump.

By: Scott Milless

Some people prefer to use hand wipes for sanitizing.