How Do I Choose the Best Outdoor Chaise Lounge?
When selecting the best outdoor chaise lounge, it is important to be aware of the many options that are available to consumers. There are several material options for an outdoor chaise lounge frame, such as wicker, metal, wood, or plastic. In addition, the cushions can be found in nearly any color and in a variety of materials — those that are quick drying, may prove to be better choices than others. Overall, consumers should consider quality, style and whether or not the outdoor chaise lounge will be part of a matching set.
There are four primary frame options to consider when searching for the best chaise lounge. Some are more durable, while others are lighter in weight. It is up to the consumer to decide what qualities she wants as well as what price she is willing to pay.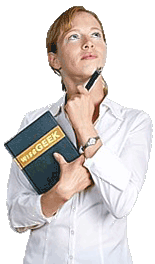 If the frame is constructed of wood, it typically is teak or eucalyptus. These woods can withstand water and weather whereas other woods may quickly splinter or crack. These woods offer a classic lounge design and are ideal for a pool setting. Since they are rather bulky, they will not easily transport for use at a beach, however.
Wicker also is used in some frame construction, but the consumer must make sure it is durable. For instance, it is important to make sure the wicker is treated to be resistant to the sun and to water; in most cases, the wicker is covered in a protective resin. In addition, the wicker can be found in a wide variety of colors, from brown to white to yellow.
Metal frames can be lightweight or quite heavy. Aluminum frames, for example, are lightweight and are often meant to be transported from one location to another. They usually come with a strap as well, making transportation even easier. Wrought iron frames, in the alternative, are quite heavy. Once they are situated, they will typically remain there. It is important to check coatings on the metals as well — if the frames are not coated with a protective covering, they could rust.
Although not as aesthetically pleasing as other frames, plastic frames are quite common. There is little maintenance involved with these frames. In addition, they will not rot, rust, or splinter, so they might last longer than other types.
Other factors to consider when looking for the best outdoor chaise lounge are the features of the frame. For example, wheels are available for some models, making them easy to maneuver from one place to another. Some styles adjust at the arms and the back as well, making the lounge vary in position from upright to a full recline.
The cushions offer lots of options as well, and come in a variety of colors and fabrics. Generally, when looking for the best chaise lounge, the consumer should look for material that is resistant to all types of weather. The cushions should also be protected from the sun's rays to prevent fading. In addition, some materials dry more quickly than others, which could be an important factor for a poolside lounge chair.
Since an outdoor chaise lounge chair can be found in nearly any style, color, and material, it is important to find the one that best fits with existing decor. For instance, some lounge chairs are part of a patio set. These types of sets include a table and chairs, bar, and an umbrella, all made out of matching materials and fabrics.
AS FEATURED ON:
AS FEATURED ON:

Woman holding a book