How Do I Choose the Best Kids' Banjo?
When choosing the best option for a kids' banjo, it is important to consider the age of the child, the playing ability, and hand size. Depending on the age of the child, a travel banjo or kids' banjo may be best suited for youths under the age of 12 or 13. For younger children with smaller hands, a miniature banjo may be the best viable option and will embody a shorter neck with much lighter weight than a traditional banjo, which tends to be rather heavy. A kids' banjo will often have fewer frets. A hybrid of a banjo and guitar is another good choice for young musicians, especially if they have already learned to play a guitar.
Banjos designated as travel banjos are commonly purchased for kids due to their lightened weight and shortened fret board. Some adult musicians will use a kids' banjo as a travel instrument when they are on the road and playing for leisure. The two names can be interchangeable.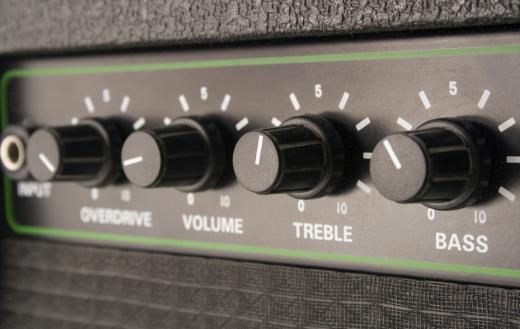 Kids' banjos run from $60 US Dollars (USD) for cheaper models to $600 USD and up for higher-quality models and brands. If the child has previous playing experience with a guitar or banjo, a mid to higher-end model may be better suited, as he or she would have surpassed the beginner playing level. Specialty banjos for children are built with shortened necks and lightweight materials and often include video demonstrations to learn banjo.
Starter packs often offer a package discount and include a training DVD, extra strings, and a case. The models of banjos included in starter packs, however, are typically economy models of lesser quality. A hard-shell case is highly recommended to ensure the protection of the instrument. They can be purchased for as little as $60 USD online or at major music retail outlets.
A six-string banjo, or banjitar, is a smart purchase for children who have guitar-playing experience. This folk instrument imitates the sound of a traditional five-string banjo while still being played like a six-string guitar. It is a hybrid of the guitar infused with a banjo.
Standard tuning of this musical instrument is the same as a guitar's standard tuning with strings for E, A, D, G, B, and E from low to high. A banjitar is generally easier to learn than a traditional five-string banjo. A stringed instrument in the banjo family, it is commonly used for rhythm playing due to its "bassier" tones.
AS FEATURED ON:
AS FEATURED ON:

By: matt&stustock

When playing live shows, banjos are typically amplified using a microphone, but electric pickups can also be installed.