How do I Choose the Best Jogging Shoes? (with pictures)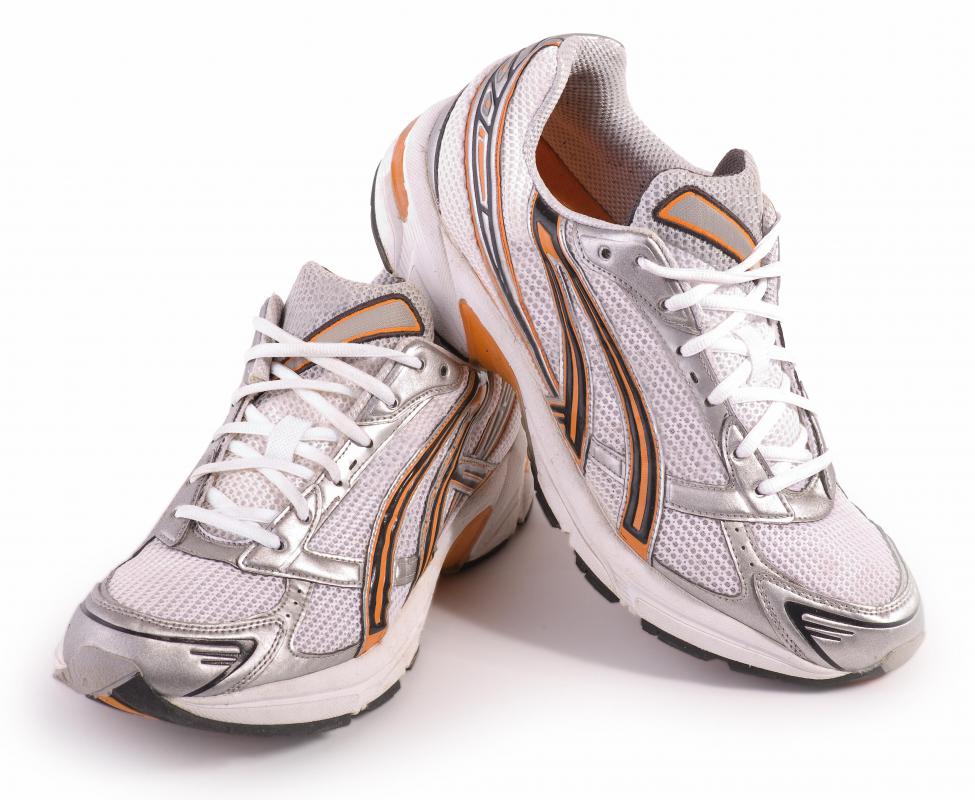 It is very important to choose the best jogging shoes to avoid causing injury or muscle strain to the body. Do not simply walk into a department store and select a pair of shoes off the rack; in this case, it is best to do some research ahead of time, then go to a dedicated fitness shoe store where a salesperson will be able to assist you in choosing the best pair of shoes for you. When choosing the best jogging shoes for you, begin by considering how and where you will run.
The two most common types of jogging shoes are trail running shoes and road running shoes. Trail running shoes offer more traction, and are slightly sturdier to protect the feet when running in uneven terrain. Road running shoes offer good traction as well, but these tend to be smaller and lighter, designed to cushion the feet on relatively flat, even surfaces. Some cross-training running shoes can work well in both types of running.
Next, determine the type of stride you have. You can look at an old pair of shoes to determine which part of the foot strikes the ground first, which is helpful to tell the salesperson. In addition, it is important to determine your arch shape and pronation, or the manner in which the foot rolls when it strikes the ground. When the foot overpronates, it rolls in too much, putting stress on the ankle. Underpronation, or supination, is when the foot rolls outward as it strikes the ground.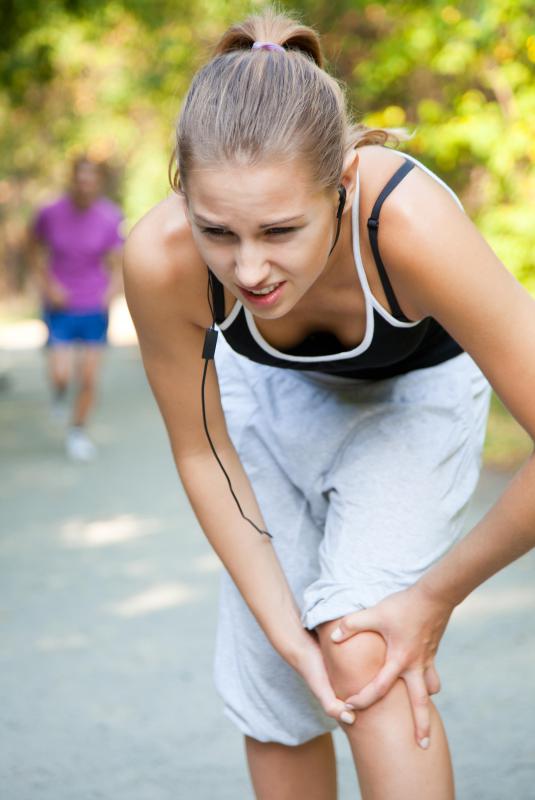 Neither one of these is ideal, but there are jogging shoes that can correct this and prevent injury. In general, it is recommended that people who overpronate choose a motion control shoe with a high arch, while people who underpronate should choose a cushioned shoe with a soft midsole. People with neutral pronation, and a relatively even stride, can choose a stability running shoe.
Again, a salesperson in a shoe store will be able to help you to choose the best jogging shoes for you. Be sure to go in the afternoon, because that is when feet are at their largest, and bring any orthotics that will be worn with the shoes, as well as the socks that will be worn while jogging. The shoes should fit snugly across the whole foot, with some breathing room in the toebox area; the heel should not be able to slide at all, though. Be sure to try the shoes in the store. Some stores have a treadmill specifically for that purpose.
Jogging shoes.

Consider your running style when purchasing jogging shoes.

Trail running shoes should be sturdy and offer more traction.

To prevent injuries, proper shoes should be worn while jogging.

Some jogging shoes are made specifically for running on the road.

It's important to determine the kind of terrain that might be encountered when choosing jogging shoes.

Supportive jogging shoes can aid mobility in seniors by preventing excessive supination or overpronation.

Special jogging shoes can help those whose feet overpronate or underpronate avoid injury.