How Do I Choose the Best Discount Real Estate Broker?
A discount real estate broker is an agent or group of agents who offer lower fees when selling homes and other properties. The allure of these agents is their low fees and commissions, which can save sellers thousands of dollars. When choosing a discount real estate broker, sellers should look for brokers who have flexible contract agreements and offer reasonable services for the fees associated with selling real estate. In short, not all of these brokers are the same; in fact, some operate differently based on state laws. A thorough review is necessary before hiring one of these brokers.
When looking at each discount real estate broker in a certain market, compare the services they offer to a normal real estate agent. This should help determine if the services offered are comparable to a standard real estate agency. For example, the discount broker should place ads in local real estate catalogs, provide multiple listing services, and market your home in the best way possible. These services should be all inclusive for a fixed fee or a low commission charged by the discount broker. In some cases, more services may come at a higher flat fee, though the fee will still be lower than standard real estate commissions.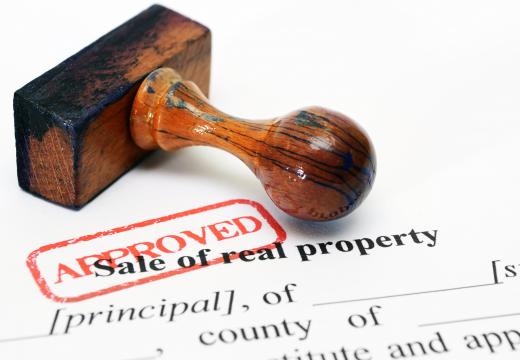 All real estate agents — whether discount agents or otherwise — require a signed contract for a given time period when selling a home. The discount real estate broker should offer a flexible contract, mostly in terms or agreement length, services performed, and renewal periods. Even though a discount real estate broker can be very beneficial in terms of fees, there is no reason to not ensure the contract is workable for both parties. For example, a seller should ensure that he or she is not bound to engage in automatic renewals or decreased services if the home does not sell in a certain time period. Additionally, if the seller finds a buyer on his or her own, the fee may go down slightly as the discount broker did slightly less work on selling the house.
Sellers should only expect reasonable services offered by a discount real estate broker. As the saying goes, you get what you pay for. Expecting on-demand services or high levels of attention paid to the property may not be reasonable. Additionally, the discount broker may have lots of homes he or she is selling. The focus is often on the most sellable properties, as he or she looks to increase payments in a short time frame. In short, this may be why a discount real estate broker with sliding-scale fees may be best as paying slightly more will get more services when selling the property.
AS FEATURED ON:
AS FEATURED ON:

By: alexskopje

Real estate brokers must pass exams where they learn about the technical, ethical and legal aspects of real estate.

By: inga

Discount real estate brokers can help buyers save money.

By: highwaystarz

A discount real estate broker should offer a flexible contract in terms of agreement length, services provided, and renewal periods.

By: Kseniya Ragozina

Real estate brokers help homeowners sell their homes.