How Do I Choose the Best Copper Kitchen Sinks?
There are a number of reasons to go with copper kitchen sinks. Given the durability and the attractiveness of the copper itself, it's no wonder that many homeowners choose this option. The trick is to make sure you choose the right copper kitchen sinks for your home. In order to manage this task, it is important to consider both the size and the shape of the sinks, the composition of the copper used to create the sinks, the warranty options available, and the final purchase price.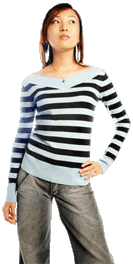 It is important to find out all you can about the type of copper used. Specifically, it is important to determine the amount of mercury or lead that is used along with the copper to create the sink. In some countries, health codes allow some amounts of both compounds to be present while in others lead and mercury are no longer used in the production of copper sinks. For your purposes, make sure any sinks you are considering are certified as being mercury and lead free.
The design and dimensions of the copper kitchen sinks is also very important. As with any type of element in the kitchen, you want the sinks to be to scale for your space. At the same time, it is important to not only think in terms of the overall length and width of the sinks, but the actual working space provided in the design. This is sometimes referred to as the inner dimension and refers to the usable space contained in the sinks proper. Look closely at how much working space the sink actually provides in terms of the inner depth, length, and width that influences the practical aspects of the sinks.
Along with practicalities, also consider the appearance of the sink and how well it blends in with your kitchen décor. There are a number of different designs on the market today, allowing the copper sinks to work nicely with just about any style that can be imagined. Don't be afraid to consider round, rectangular or square shapes, depending on what would work best with the décor, even if the design may be something a little different than the sinks you are replacing.
Price and warranty terms are also important when choosing the best copper kitchen sinks for your space. Be prepared to spend a little more for quality sinks, but keep in mind that they will wear very well over the years, easily recouping your investment. While balancing quality and price, don't forget to look into warranty options. In the unlikely event there is some defect with the sinks chosen, a good warranty will allow you to replace or repair the sinks without having to absorb all those costs on your own.
Woman with hand on her hip