What are the Different Types of Kitchen Faucets?
The different types of kitchen faucets all reliably deliver your water, but their unique packages set diverse moods. You can choose faucets based on functionality, size, finish, spigot, or handles, but you always want something that will last as long as your sink. When deciding between different types of kitchen faucets, consider design compatibility with other hardware in the room, as well as how you use your sink.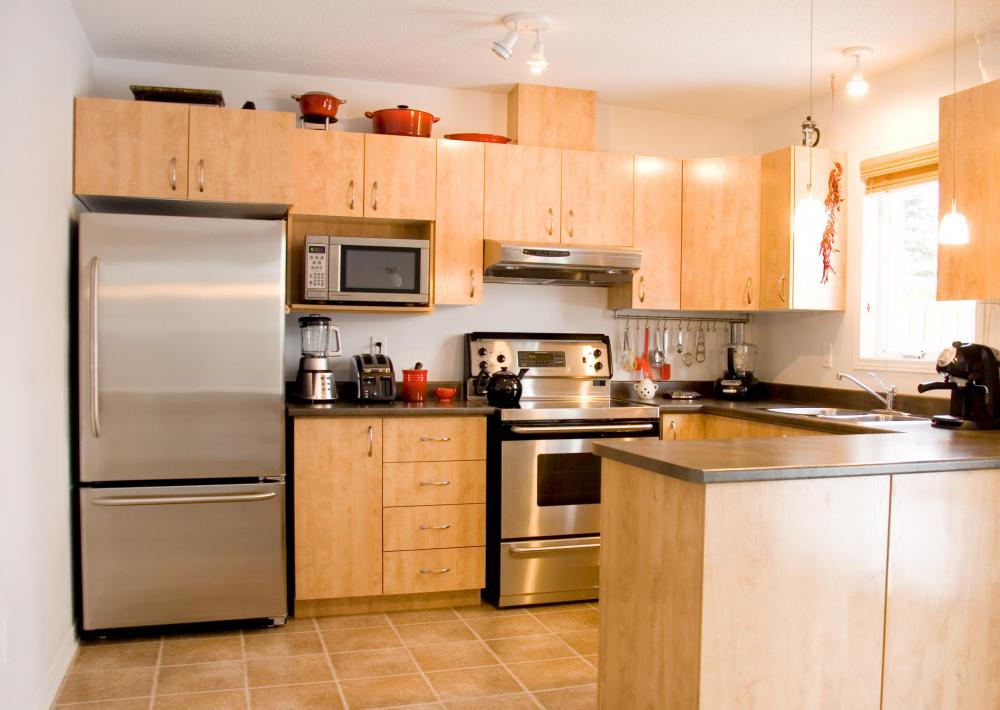 One easy way to identify the different types of kitchen faucets is by the material from which they are constructed. Stainless steel and chrome are popular choices since they can be shined to a high polish, looking sleek and contemporary. However, nickel and brass can be finished in both a polish or antiqued finish for a more traditional style. Finally, copper offers a quite unusual alternative for kitchen faucets.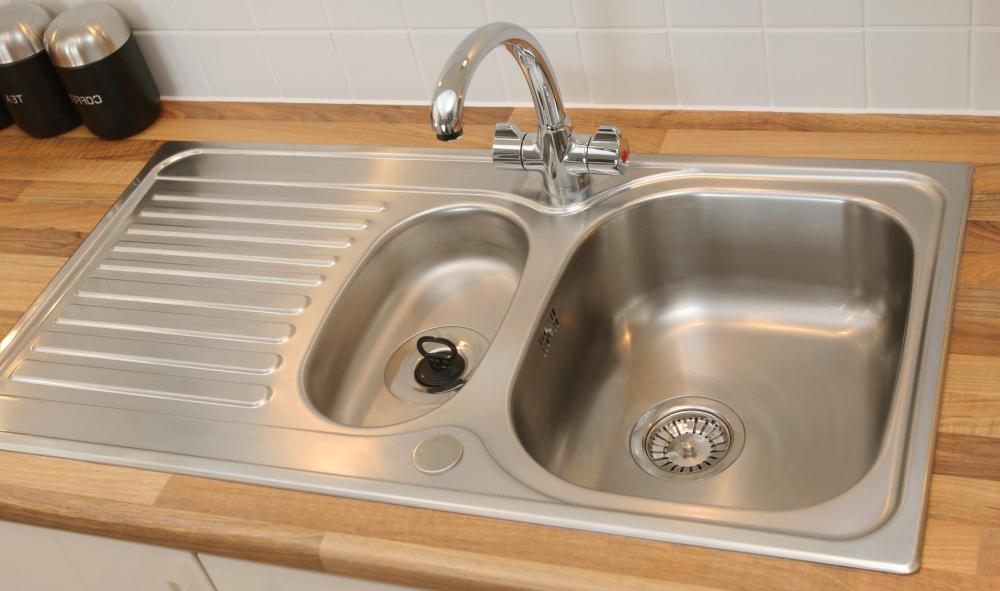 There are basically two different types of kitchen faucets when considering how they really work. Compression faucets usually have two handles, hot and cold, that let water flow through washers. Those with a single knob or lever use a different mechanism, and they are called mixing faucets. One handle controls both temperature and pressure. In general, mixing faucets will last longer than the compression variety, but they look more modern, so some people still prefer the two-handle option.
The way the spigots look may be convenient, overbearing, or luxurious. For example, one of the different shapes of kitchen faucets is the gooseneck. This single, long spigot is tall and graceful, making it easy to fill pasta pans and pitchers. But pullout sprayers can extend beyond the area of the sink with a flexible plastic hose and adjustable nozzle. A small, short spout on a simple fixture is appropriate for small spaces.
Some secondary accessories also qualify as different types of kitchen faucets. For example, there are spigots available that provide almost-boiling water, filtered water, or dish washing liquid from receptacles beneath the counter. You also be constrained to certain fixtures by how many holes there are in your sink. This tells you how many separate components, handles, and accessories will fit.