How Do I Choose the Best Cheap Mosaic Tiles?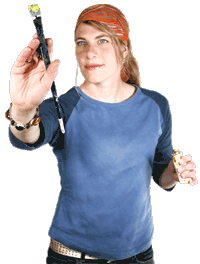 Choosing the best cheap mosaic tiles is a matter of examining the tiles before purchase to make sure they will be appropriate for your project. Checking with different retailers and contractors about leftover, scrap and discontinued tiles is another option for cutting costs. Discontinued tiles are often available at bargain prices, as are tiles that are in damaged boxes. Cheap mosaic tiles are also available online from discounters and private parties.
Partial boxes and partial skids of tile are often available at lower prices. While you may not find enough tiles of one color to complete your entire project, there may be enough tiles featuring complementary colors that can be grouped to complete your project. Buying odds and ends can often result in savings, especially if you have time to wait until enough of your desired tile becomes available in your store's sale or clearance area.
Depending on what type of project you are purchasing cheap mosaic tiles for, you may be able to use some damaged or as-is tiles. If you plan to use free-form cut tiles or small pieces, you may be able to cut around the bad spots on the damaged tiles. This process can be more time-consuming, but can result in substantial savings. Retailers also may offer discontinued tiles at a discount price.
When shopping for the best cheap mosaic tiles, it is important to make sure the tiles are suitable for the intended project. Tiles should be able to retain their color even after routine cleaning. It is important that mosaic tiles that will be subjected to frequent cleaning, such as tiles used for sink or stove back-splashes, should be color-fast and fade-resistant.
If purchasing cheap mosaic tiles that are seconds, it is important to check for color consistency among the tiles. Many retailers will offer deep discounts of obviously crushed, torn or otherwise damaged boxes of merchandise. It is a good idea to check tiles in damaged boxes to be sure they are whole or usable, and that the correct number of tiles listed on the box are still in the box. If the number is fewer than listed, you may be able to haggle to obtain an even lower price.
Cheap mosaic tiles are also available from online surplus and discount retailers. Websites that deal in used or unwanted merchandise from companies and private parties are also a source for cheap mosaic tiles. Another option is to contact tile installers and ask about purchasing the leftover or unwanted tiles.
Woman painting