How Do I Become an at-Home Receptionist?
While many receptionists work on-site, some of the people employed in these roles work from home. Someone wishing to become an at-home receptionist typically must first gain some relevant experience working in an administrative role. Many companies prefer to hire people who have completed secretarial courses at community colleges while some firms may require an applicant for one of these roles to have completed various other college level or vocational classes. Unlike office-based receptionists, at-home workers do not have face-to-face interactions with clients which means that applicants for these positions often are judged on their telephone and typing skills rather than their professional appearance or demeanor.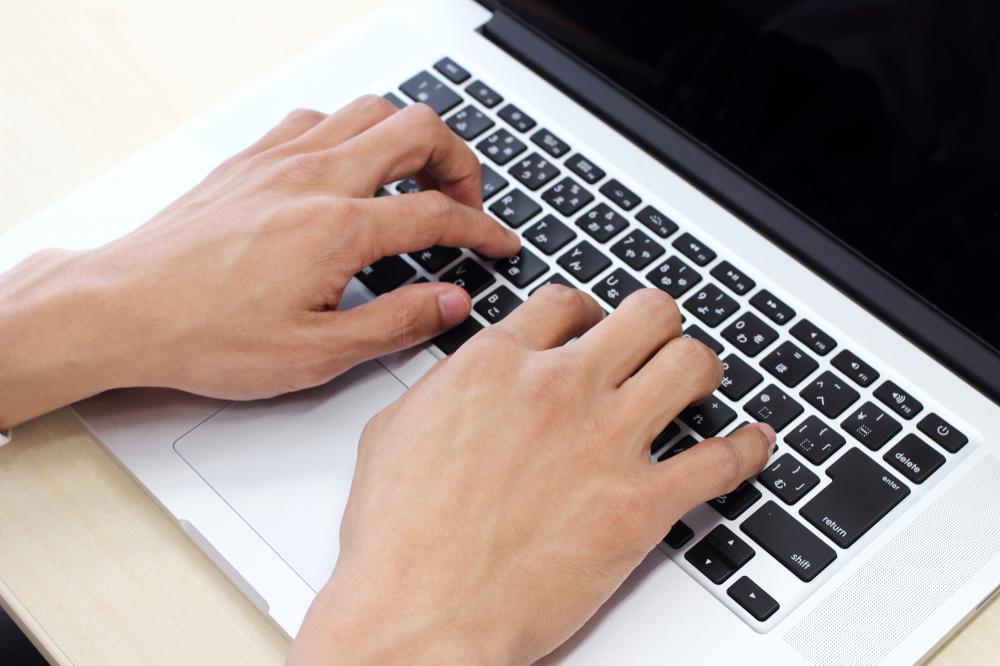 Administrative employees who work from home are responsible for answering phone calls, replying to emails, and forwarding messages to appropriate members of staff. Therefore, anyone wishing to become an at-home receptionist must have a broad knowledge of word processing systems and commonly used computer software programs. People in these roles are expected to quickly and accurately answer questions and relay information. Many companies prefer to hire people who have previously worked as switchboard operators or telesales consultants since these individuals are able to handle high volumes of calls. Some firms require applicants for these roles to be able to type a certain number of words per minute and many people enroll in typing classes to improve their speed.
Many colleges offer vocational training courses for secretaries and administrators during which students are taught shorthand, file keeping techniques and various other office related skills. In some nations, industry associations award certificates of completion to individuals who enroll in these classes. Someone wishing to become an at-home receptionist may have to present evidence of having completed one of these courses. Additionally, many remote employees are employed by information technology (IT) or medical firms in which case people employed in these roles may need to have some knowledge of computer systems or science. Therefore, some employers prefer to hire individuals who have completed college courses in these topics or people who have previously worked in administrative roles within these industries.
Someone wishing to become an at-home receptionist can apply directly to a company that hires remote employees or attempt to find this type of work with the assistance of a staffing agency. In many instances, firms and staffing agencies have technical requirements for these roles which means that individuals who are applying for this kind of work may need to buy certain types of telephone systems and headsets, and install a high-speed internet connection. Additionally, some firms have operations in many nations in which case an at-home receptionist may need to have second language skills.