How do I Become a Nature Conservator?
A person wanting to become a nature conservator needs a deep love and appreciation of nature and a desire to help preserve it and educate others about how they can do the same. The field of nature conservancy is a competitive one, though a degree in a science-related field, appropriate internships and membership in environmental organizations can help a person become a nature conservator. One thing to keep in mind, however, is that many such jobs are in the government sector and are likely to require criminal background checks and drug testing.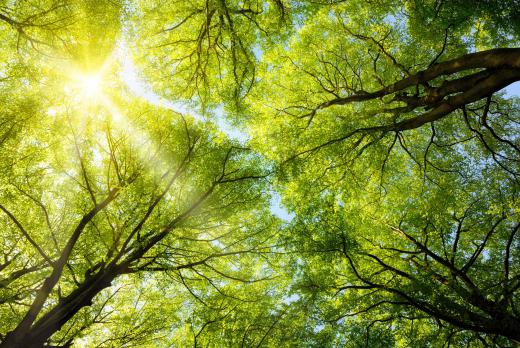 Education can help a person get far in his quest to become a nature conservator. An ideal candidate should have a degree in biology, environmental studies, zoology or a similar subject, and his grades should be as high as possible. Actively participating in his school's biology and environmental departments will also help the candidate build a background to show potential employers that he is interested in and dedicated to working with nature. Participating in work study programs and internships centered on nature conservation will help to provide additional experience and understanding of the field of nature conservancy.
Joining professional organizations that help to promote the protection of the environment and working as a volunteer for environmental causes will also help to broaden a person's professional resume into something that shows he is ready to become a nature conservator. Actively participating in politics and voting for lawmakers or laws that support nature conservation may help ensure that there are jobs for a person hoping to become a nature conservator in the future. At the same time, a person must remember that being too political and failing to exercise appropriate diplomacy can backfire and become a dark smudge on one's resume instead of a bright spot.
A person who is serious about wanting to become a nature conservator should keep the end goal in mind and avoid even minor trouble as much as possible. Many nature conservancy jobs are government jobs, meaning a candidate — and even full-time employees — often are required to undergo a background check and drug testing. Keeping one's personal record clean of even minor crimes is important, because a bad background check might cost a person such a job. Testing positive for illegal substance use will also prevent a person from getting a job as a nature conservator, because the job requires a person to be at his best at all times and not impaired by illegal substances. A person hoping to spend his career working in nature conservation can also try to have any illegal activity removed from his record before applying for such jobs.


By: magann

A nature conservator may help protect natural areas from development.

By: Smileus

Become a nature conservator by earning a degree in a field related to the natural sciences.